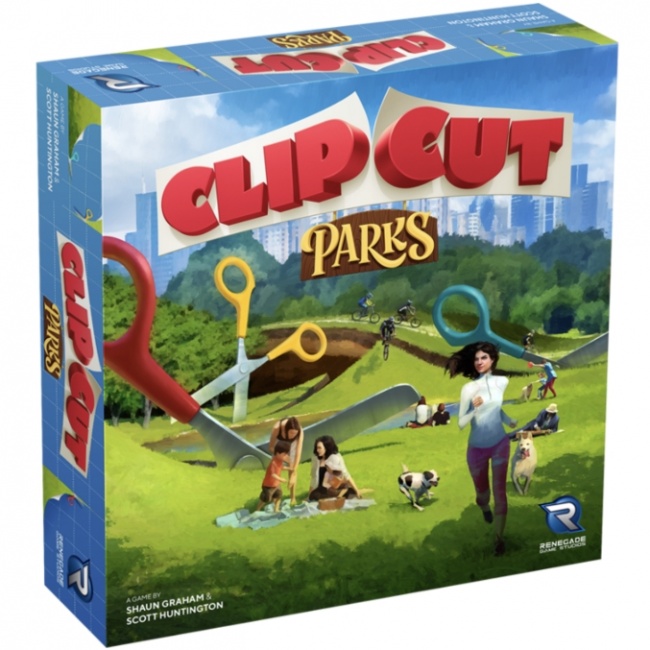 Renegade Game Studios will release a roll-and-clip variant of the expanding roll-and-write genre with
ClipCut Parks
in Q4.
ClipCut Parks puts players in a race to create a set of parks for the city. Using the roll of a die and set of park cards, players are given the designs for their parks. Players then cut their parks up to fit the designs. A player wins when they have completed five parks.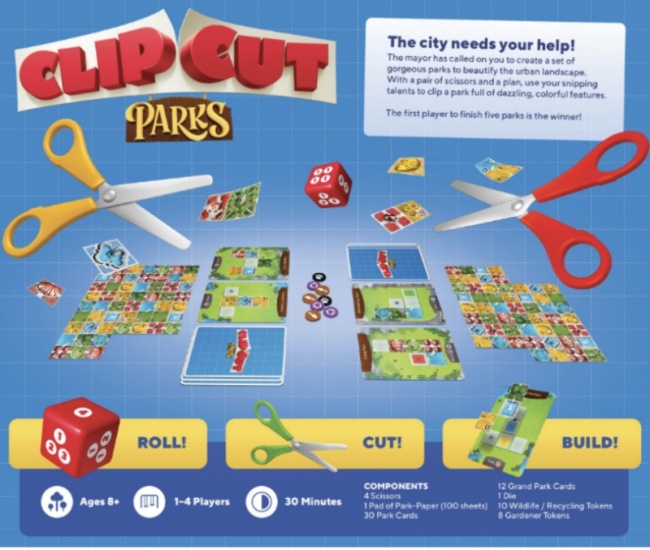 Components
include 4 pairs of scissors, a 100-sheet pad of Park Paper, 30 Park Cards, 12 Grand Park Cards, 1 Die, 10 Wildlife/Recycling Tokens, 8 Gardner Tokens, and rulebook.
ClipCut Parks
includes the
Grand Park Expansion
.
ClipCut Parks is for 1 to 4 players, ages 8 and up, and plays in 30 minutes. MSRP is $25.00 and release is planned for Q4 2019.
Renegade Game Studios has announced other new 2019 titles recently (see "Explore the Universe with 'Teens in Space'", "'Clank! Expeditions: Temple of the Ape Lords'").