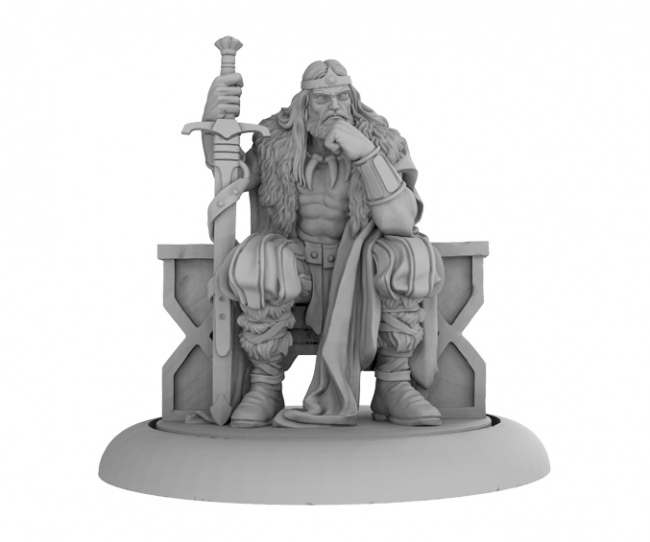 Privateer Press is bringing the characters of Robert E. Howard's fiction to its subscription-based
MiniCrate
program with
The Savage MiniCrate
series, which will launch in September, thanks to a collaboration with Cabinet Entertainment.
The Savage MiniCrate will be a series of exclusive high-end miniatures available only through the subscription service. Each month, participants will receive one figure representing a character from Robert Howard's extensive writings, including characters from the Conan, Kull of Atlantis, and Solomon Kane universes. The first miniature will depict Dark Agnes de Chastillon from the Sword Woman stories. An exclusive collector's card matching the miniature will also be sent each month. The figures will be limited to a single production run.
The subscription will be $16.99 per month or as a six-month pre-paid "VIP Subscription" for $98.99. VIP subscribers will receive an exclusive seventh miniature available only through this program. The additional miniature for the first six-month period will be
King Conan
, depicting the barbarian seated upon his throne.
Click Gallery below for images of the miniatures.
Privateer began its MiniCrate service in 2017, offering limited edition miniatures direct to consumers by subscription (see "Privateer Offers 'MiniCrate' Subscription Service") and began offering a Legend of the Five Rings version the following year (see "'Legend of the Five Rings' Miniatures from Privateer").