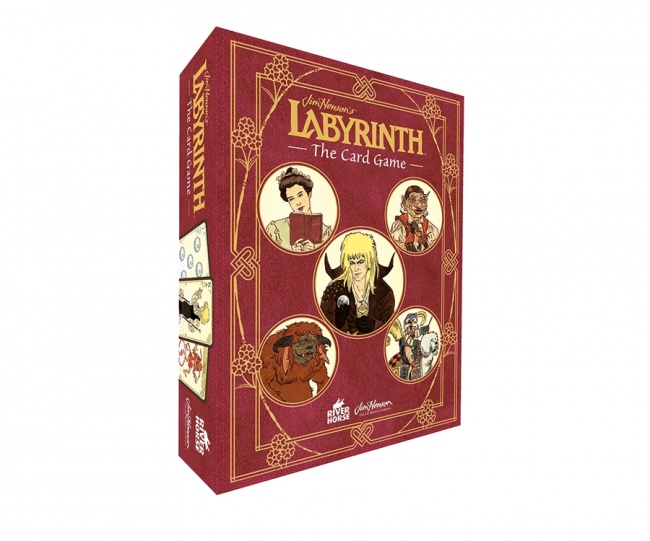 River Horse Games has announced
Jim Henson's Labyrinth: The Card Game
, the company's third game based on the classic film.
Jim Henson's Labyrinth: The Card Game inserts the characters from the film's goblin-haunted world into a family game based on popular trick-taking card games from the Middle Ages. The game is played between pairs of partners who work together to capture tricks while trying to conserve their best cards. An advanced version adds more trick-taking-game mainstays such as following suit.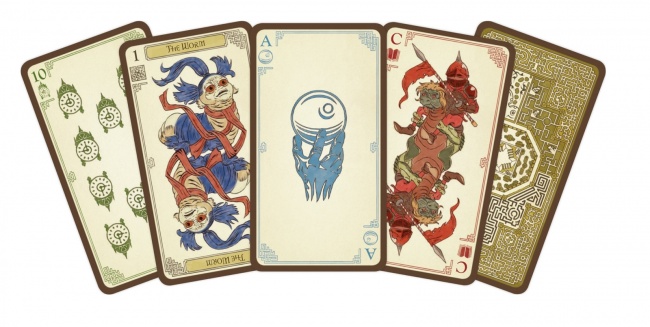 The game features a deck of tarot-sized playing cards illustrated by Ralph Horsley, whose credits include artwork for
Magic: The Gathering, Lords of Waterdeep
,
Shadows of Brimstone
, and
Talisman (Revised 4th Edition).
MSRP is $19.99. The release date has not been announced.
Click Gallery below to see cards from the game.
In April, the company announced a role playing-style book game based on the film (see "'Jim Henson's Labyrinth: The Adventure Game'") River Horse also continues to support its 2017 Jim Henson's Labyrinth: The Board Game with new expansions (see "'Labyrinth' 'Fireys!' Expansion Revealed").