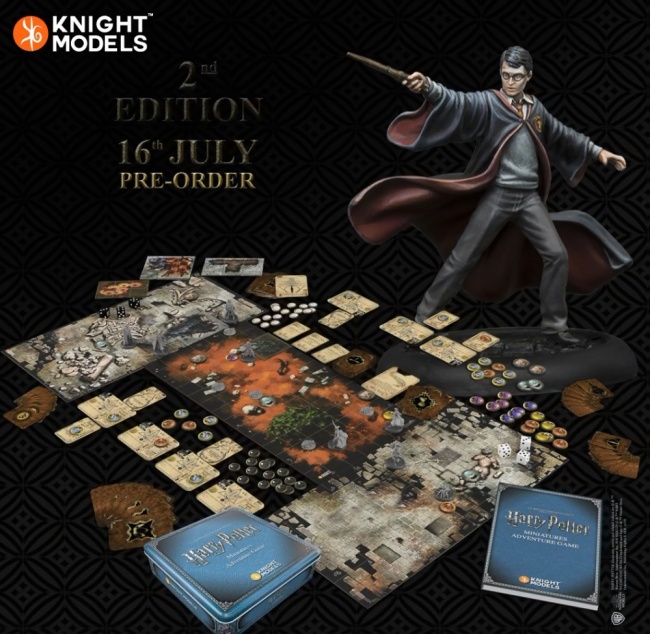 Knight Models is producing a new core set for the
Harry Potter Miniatures Adventure Game
with upgraded components. The company will begin accepting pre-orders on July 16.
The Harry Potter Miniatures Adventure Game, launched last year, is a miniatures-based board game set in the world of the Harry Potter novels (see "Preorders Open for 'Harry Potter Miniatures Adventure Game'"). The new version of the core set, releasing later this year, will be fully compatible with the original game and all existing expansions while sporting a number of component quality improvements.
It will feature 13 new resin-cast miniatures: Harry Potter, Hermione Granger, Ron Weasley, 4 Death Eaters, 1 Acromantula, and 5 Acromantula Swarms. Also included are 3 upgraded double-sided modular game boards, thicker game tokens and tiles, 116 cards, 6 dice, and a full-color rulebook. The upgraded core set will be packaged in a premium metal tin.
Earlier this year, Knight Models launched an organized play program to support the game (see "Knight Models Adds Organized Play Kits").