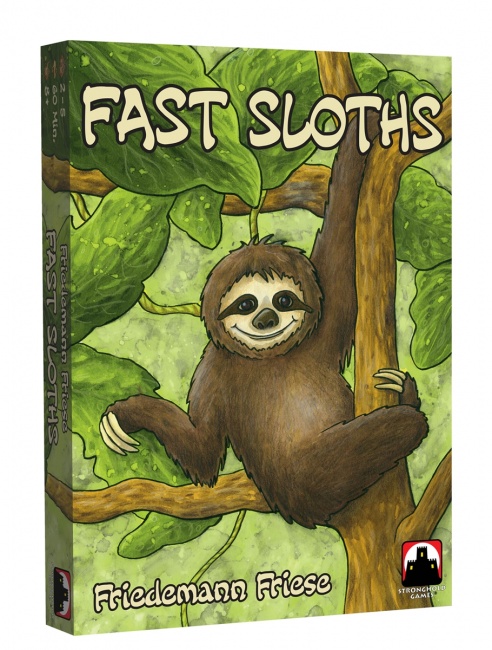 Stronghold Games is expanding its offerings for the fall with the announcement of three new games:
Fast Sloths
and
Fire!
from designer Friedemann Friese and
Aftershock: San Francisco & Venice
, created by Alan R. Moon and Bobby West
.
Fast Sloths is an inversion of the classic "pick up and deliver" style game in which the players are sloths who refuse to go searching for tasty leaves on their own. Instead, they must wait for other jungle animals to pick them up and take them to their next snack.
Fast Sloths is scheduled to release in October. MSRP is $59.95.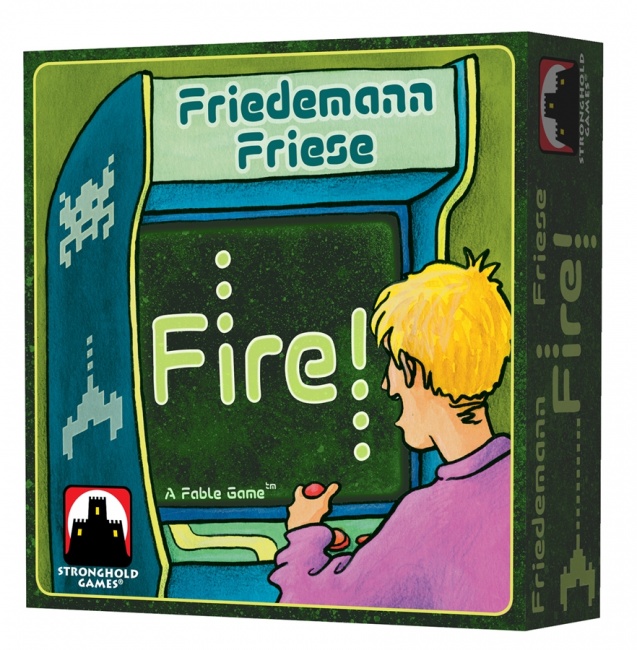 Classic arcade action is the idea behind
Fire!
Releasing in October, this game challenges players to blast invading aliens through a series of nine levels by adding and removing cards from play. This game is designed for solitaire or two-player cooperative play.
Fire! is part of Friese's Fable Game series, which features pre-sorted decks of cards designed to teach players how to play as they go (see "Stronghold Teams with 2F-Spiele for New Game Series"). This will be the first Fable Game to include a Fable Rules booklet. MSRP is $19.95.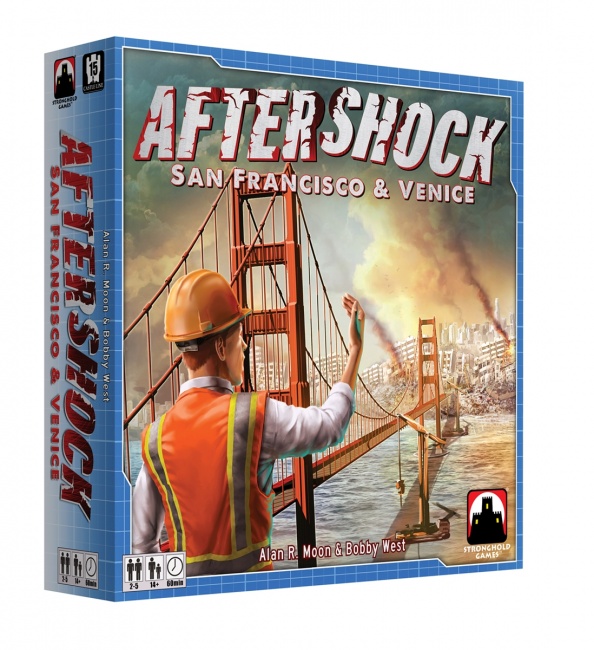 Aftershock: San Francisco & Venice
will release in November. Following devastating earthquakes around the world, the players must try to rebuild and restore the worst hit areas in this area control game. Using cards, they acquire population, build bridges, and influence where the aftershocks will occur, eventually repopulating the cities of San Francisco and Venice. MSRP is $49.95.
Stronghold raised funding for Aftershock: San Francisco & Venice through a Kickstarter campaign in February that attracted 732 backers to pledge $31,825 (an average of $43.48 per backer).
Click Gallery below to see the components of the new games.
Autumn is looking busy for Stronghold, with the three new games joining five other titles already announced (see "'Egizia: Shifting Sands,'" "'Coffee Roaster,' 'Amul,' and 'Diamonds 2E,'" and "Return to Mars in 'Terraforming Mars: Turmoil'").