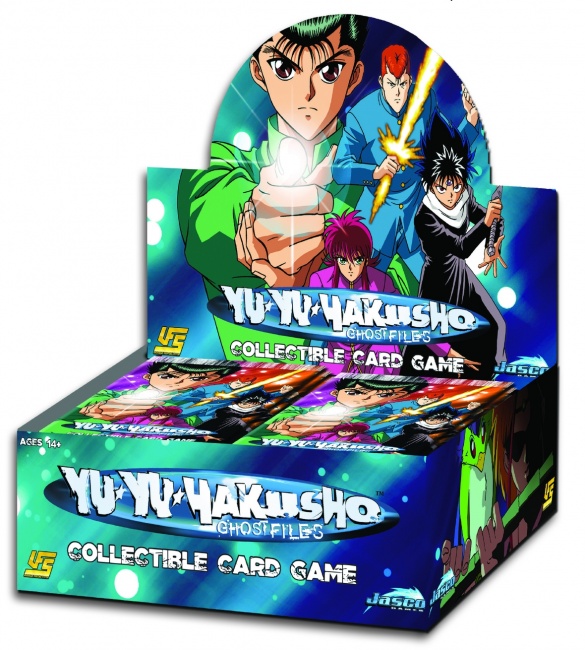 The long-awaited
Yu Yu Hakusho
UFS CCG expansion will officially be released on September 6. Prerelease events will be held August 30. It is based off of the popular
Yu Yu Hakusho
anime, and allows players to join their favorite characters in reliving the excitement of their first battles (see "
Fight The Paranormal In 'UFS: Yu Yu Hakusho'
").
There are two products available to retailers. The first product announced is a traditional Booster Display. Each display comes with 24-packs containing 10-cards each. Retail price for the Booster Display is $95.76.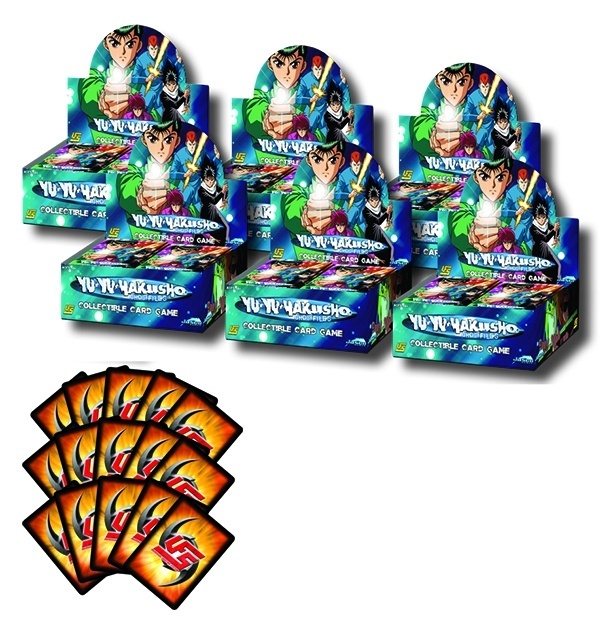 The second product is a preorder bundle available only to Jasco Premier stores. It contains 6 Booster Displays and 1 copy of each Ultra Rare from the set. Retail price for the bundle is listed at $574.