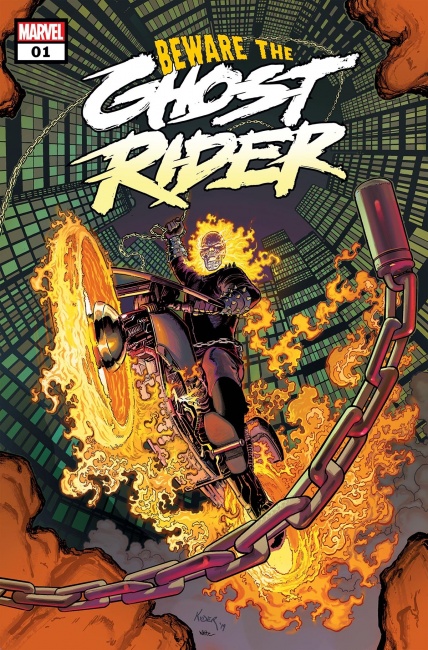 Marvel Comics has revealed some key new information concerning its October releases, which include number one issues for a revived
Ghost Rider
, an all-star collaboration of top writers and artists on a new
Amazing Spider-Man
series, and a re-booted
Marvel Zombies
(see "
Marvel Reviving Marvel Zombies
"), plus a double-sized
Immortal Hulk
#25 and the finale of the six-issue
Powers of X
miniseries by Jonathan Hickman and R.B. Silva.
In Ghost Rider #1 writer Ed Brisson (Extermination) and artist Aaron Kuder (Guardians of the Galaxy) redefine the Marvel Universe's supernatural underbelly with the "Brothers Ghost Rider" as Johnny Blaze as the King of Hell provides the first line of defense against the demonic hordes, while Danny Ketch is forced to take on the mantle of Earth's Spirit of Vengeance full time.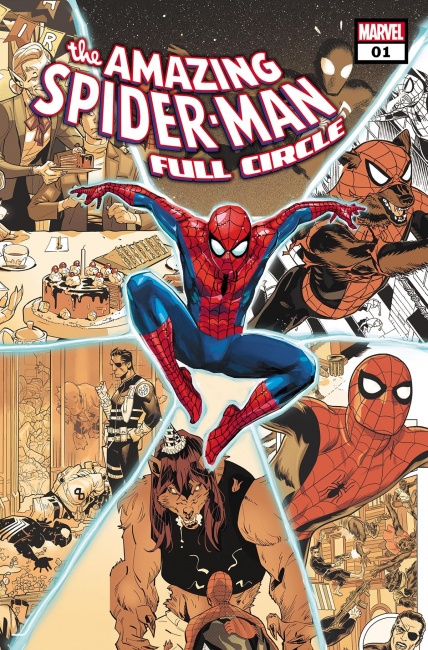 As if that's not adventurous enough, in
The Amazing Spider-Man: Full Circle
, which also debuts in October, Marvel has enlisted many of its top writers and artists, including scribes Jonathan Hickman, Nick Spencer, Gerry Duggan, Al Ewing, Chip Zdarsky, Kelly Thompson, and Jason Aaron plus pencillers Chris Bachalo, Chris Sprouse, Greg Smallwood, Michael Allred, Rachel Stott, Valerio Schiti, Cameron Stuart, and Mark Bagley, to tell the wildest Spidey story ever with guest appearances from Nick Fury, Wolverine and Peter Porker.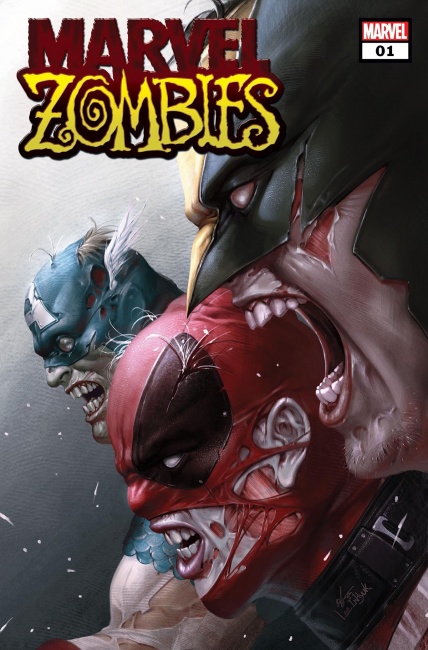 In
Marvel Zombies: Respawn
#1 writer Phillip Kennedy Johnson and artist Leonard Kirk reboot the House of M's living dead in a far-ranging saga that begins when the corpse of Galactus appears at the edge of the solar system spawning an infestation, which one-by-one transforms Earth's Mightiest Heroes into the universe's most terrifying predators. Inhyuk Lee provides the cover for
Marvel Zombies: Respawn
#1.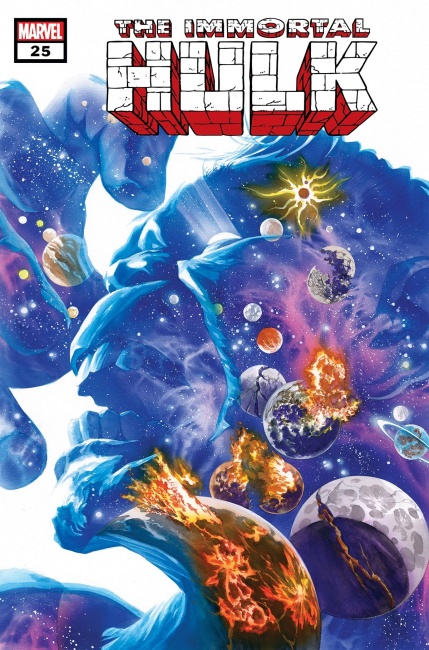 But the action in October won't be confined to new #1 issues. In the double-sized
Immortal Hulk
#25 writer Al Ewing and artists German Garcia and Joe Bennett spin a powerful tale set in the far-flung future. Billions of years after the heat death of our universe, the Ninth Cosmos cowers before the Breaker of Worlds (guess who that might be).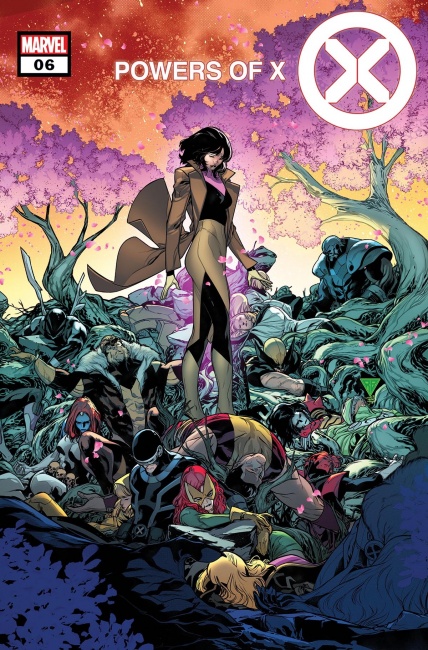 The end of one series can set the table for what's to come. Such is the case with
Powers of X
#6, the finale of the series written by Jonathan Hickman and drawn by R.B. Silva (see "
House of X, Powers of X Character Designs
"), which traces the fall of Mutantkind that will lay the groundwork for
X-Men
stories for years to come. Silva, who is definitely a talent to watch, provides the cover to #6 as well as the interior art.