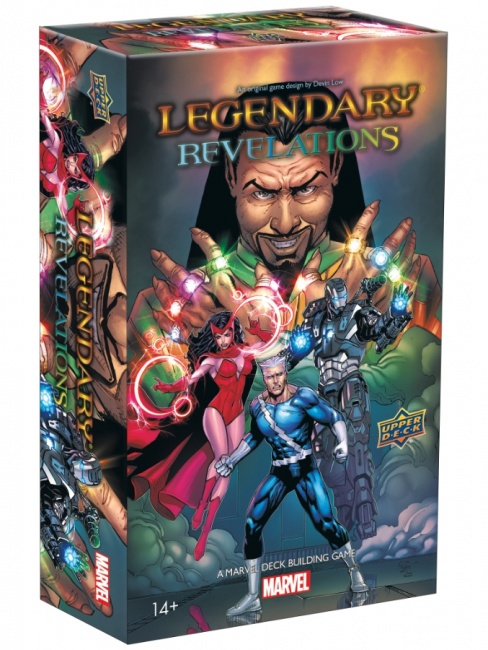 Upper Deck released details on the upcoming
Legendary Revelations
expansion for its
Legendary: A Marvel Deck Building Game
line.
Legendary Revelations is a deluxe expansion featuring 200 cards. Nine new heroes join the game, including Scarlet Witch, Quicksilver, and War Machine. The Mandarin is featured as one of 3 new Masterminds, along with the Mandarin's Rings as one of 2 new Henchmen groups. The all new content of Revelations also includes 2 Villain groups, 4 Schemes, 3 Special Bystanders, and Locations for the Villain Deck. All cards feature original artwork.
Legendary Revelations is for 1 to 5 players, ages 14 and up, and plays in 45 minutes. Legendary: A Marvel Deck Building Game base game is required to play. The game releases later this year and the MSRP has not been announced.
The Mandarin and Scarlet Witch were both featured heavily in Marvel's upcoming cinematic plans that were announced this month (see "'Eternals', 'Shang-Chi', 'Doctor Strange', 'Thor', 'Blade' Movie News").
Click Gallery below for cards from Legendary Revelations!