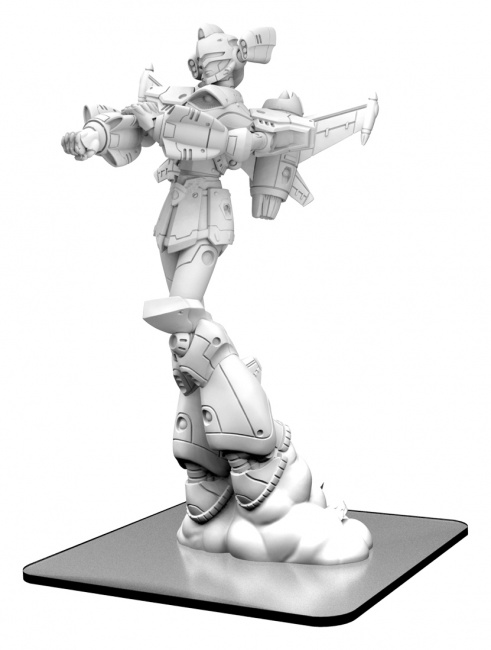 In November, new monster and unit miniatures for the G.U.A.R.D. and Planet Eater factions will be released for Privateer Press'
Monsterpocalypse
game, following the
Carnage Corners Fabric Playmat
, which releases in October.
The world-defending G.U.A.R.D. gets reinforced by the Nova ESR, or "Extreme Situation Responder," which differs from other G.U.A.R.D. monsters by rejecting bulk and heavy armor in favor of speed and agility. This robotic combatant, piloted by the ace Astrid Iverson, is designed to evade attacks while using a large arsenal of ranged weaponry. Metal and resin kit. MSRP $24.99.
New units are also available in the Exo-Armors & MR-Tank model kit, which features three standard Exo-Armors and one Elite Exo-Armor, smaller versions of the larger robotic monsters G.U.A.R.D. is known for, and the Monster Response Tank, specifically equipped to target gargantuan monsters. Metal and resin kit. MSRP $29.99.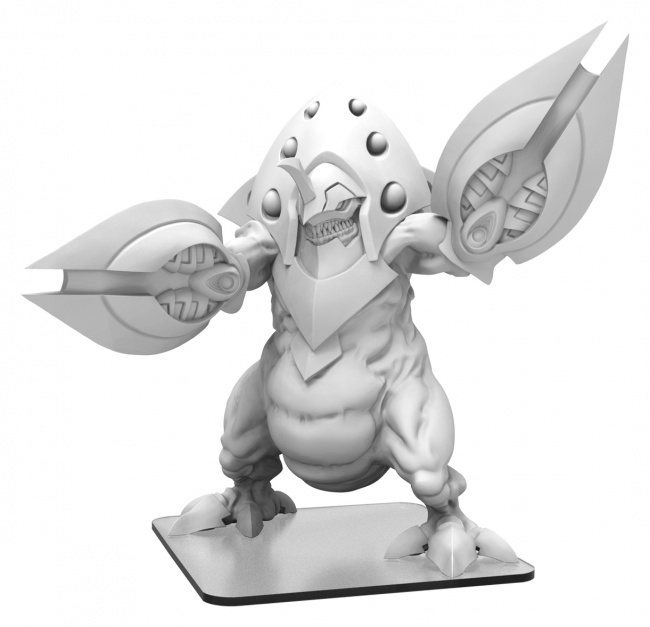 On the Planet Eater side, a new monster named
Xaxor
uses ionized cosmic energy to blast its enemies and deny gravity. This monster has a particular dislike for power plants and factories and can enrage other Planet Eaters in its vicinity. Metal and resin kit. MSRP $34.99.
Meanwhile, the Scorchers & Exterminatrix kit brings three regular Scorchers and one Elite Scorcher, flying fire-breathing creatures, and the multi-limbed Exterminatrix, which assists the feasting of the Planet Eaters by breaking down destroyed buildings with plasma. Metal and resin kit. MSRP $34.99.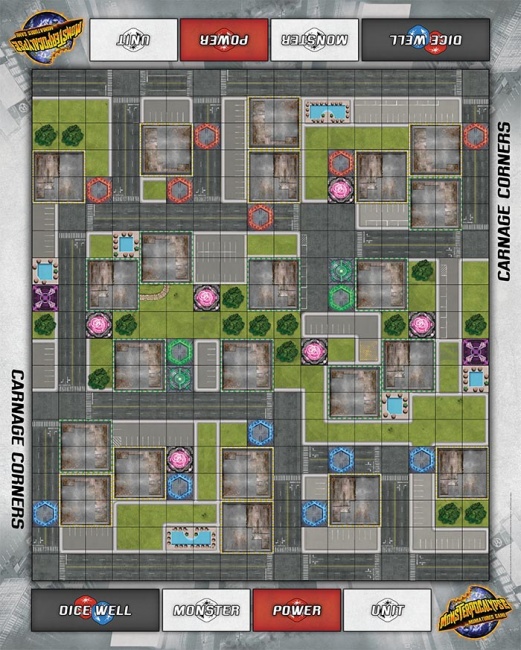 Those seeking a new battlefield can use the
Carnage Corners Fabric Playmat
, the first all-new
Monsterpocalypse
map printed on neoprene. Measures 27 1/4" by 29 3/4". MSRP $34.99.
Click Gallery below for images of the new models.
The new kits expand Privateer's fall lineup, which also features the Lords of Cthul, Uber Corp, and the Empire of the Apes (see "Autumn Brings More 'Monsterpocalypse'").