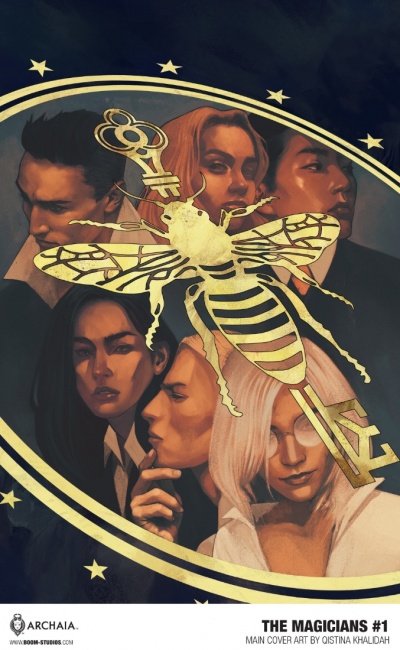 BOOM! Studios will launch a
The Magicians
comic miniseries from adult fantasy novel series creator Lev Grossman. The bestselling novel series also inspired a successful Syfy TV series, which has run four seasons and has been renewed for a fifth.
The Magicians
will be written by Grossman and Lilah Sturges (Fables) with art by Pius Bak (The Magicians: Alice's Story).
The Magicians
#1 will feature a main cover by Qistina Khalidah (
Return to Dark Tower
) and a tarot card variant by Alexa Sharpe (
Buffy the Vampire Slayer
). The first issue of the five-issue miniseries will be available November 6.
The Magicians will follow an all-new group of students enrolled at Brakebills College for Magical Pedagogy, including the first ever class of hedge magicians, practitioners of unsanctioned magic. Tempers will flare as the student bodies strive to prove who is more superior, the traditional magicians or the rule-breaking outcasts. All the while, a threat emerges to endanger them all.
"
The Magicians
universe is deep and rich and there are so many places and stories that the books just never got to. Lilah and Pius are going to take us there, with me kibitzing over their shoulders, and it's going to be incredible," said creator Grossman.
BOOM! Studios acquired the license in 2018 (see "
BOOM! Studios to School 'The Magicians'
").
Click below to see the full sized covers.