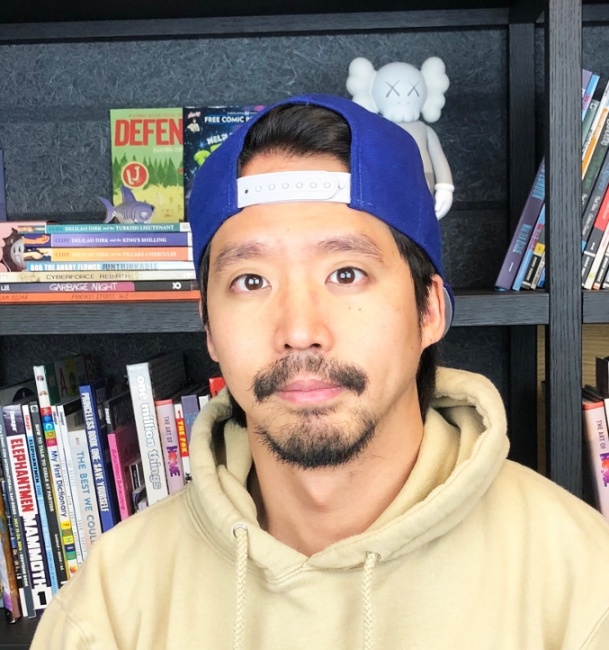 Digital comics platform Webtoon is running a major U.S. ad campaign across multiple media this year in order to show that "…reading comics is a very normal thing to do," Webtoon Head of Content David Lee told ICv2. "It's just like reading a book, or watching TV, or watching streaming shows." The Webtoon platform was founded in the U.S. in 2014 by Korean counterpart Naver Webtoon and is now making a big play to expand its audience.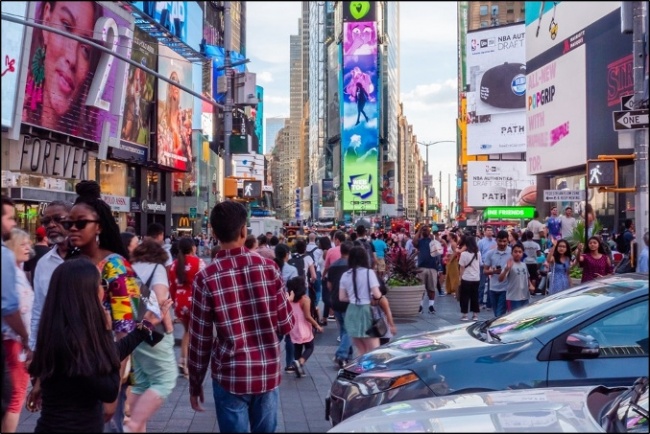 The ad campaign, which began in July, is running on television on AMC, CW, VH1, MTV, Freeform, Adult Swim, Cartoon Network, and Comedy Central; on streamers Hulu and YouTube; outdoor in high profile locations such as Times Square and Penn Plaza in New York City and the Beverly Center in Los Angeles; and in theaters before blockbusters such as
Spider-Man: Far from Home, Lion King
, and
Hobbs and Shaw.
The campaign will continue through the end of the year.
Beyond normalizing comics, the method of delivering comics content is also emphasized in the campaign. "It also feels fresh because the way that we're delivering our comics is very catered towards this generation, and how they're used to reading," Lee said. "We wanted to make sure that this is a normal thing, and this is a new thing."
Webtoons are vertically scrolling comics typically divided into 60- to 80-panel episodes, which would correspond to seven to ten pages of a print comic, Lee explained. The frequency for new content for narrative webtoon series is usually one episode per week; for shorter comedy episodes, frequency can be two or three episodes per week.
Webtoon launched with content primarily translated from Korean (the Korean Webtoon platform was launched in 2004); the platform chose titles that had proven popularity in English through scanlation sites. Now there are two areas of the platform: Canvas and Original, formerly called Discover and Featured. "Canvas operates more or less like YouTube where creators can upload their content whenever they want, however they want, as long as it falls under the content moderation guidelines," Lee explained. "The other part of the site, which often drives our bigger growth and where often lies our popular titles, is Originals. This is where often we would get a pitch from a professional creator, or we would find new talents who are on Canvas. We would reach out to their creator, and then we offer them to become an Originals creator. We would pay them for their production; we would provide marketing support; and there will also be editorial support."
Creators of both types of content can receive a share of ad revenue, and Originals creators can also receive a share of Fast Pass revenue, which users pay to get earlier access to new content.
There are currently around 240 Originals series on the platform, with 140-150 from U.S. creators and the rest licensed Korean content. Of the U.S. Originals, about 90-100 were recruited from Canvas creators.
The audience skews 60-65% female and 30-35% male, with 16- to 24-year-olds the largest age group, with Webtoon now trying to expand those demographics. "We've been actively trying to diversify our content," Lee said. "Earlier on, we were focusing more on the younger female audience. Often, we were producing mainly romance series or more lighthearted drama. Now we've been producing something that could appeal to a different audience. Because we are more of a platform and not just a publisher, having a diversity of content is very important to us so there is something for everyone."
We asked how readers can find content they like, especially from user-uploaded content (Canvas titles). "Thanks to our parent company, Naver, we've incorporated big data and AI technology to have machine-learning based recommendations to the reader," Lee said. "This was a fairly recent update. I would say we're in an early stage, but we've been seeing good response, both internally and externally."
We asked Lee to give us some examples of the most popular content on the platform.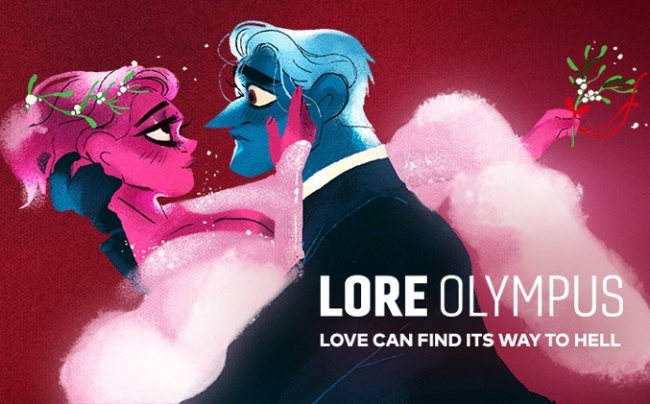 "One of the biggest successes that we're serving right now is by Rachel Smythe, who's actually based in New Zealand," Lee said. "She's creating this series called
Lore Olympus
, which was nominated for an Eisner. It's fantasy romance, and also a retelling of Greek mythology based on Persephone and Hades. What's great about the series is there's a lot of that entertainment appeal, but there are also certain episodes that are very considerate of certain sensitive topics and subjects. There's a lot of emotional maturity that people like and the beautiful art. You have more than 100,000 people "liking" an episode every week." ("Likes" are only a fraction of the total audience.)
Webtoon had two series nominated for Eisner Awards this year:
Lavender Jack
and
Let's Play.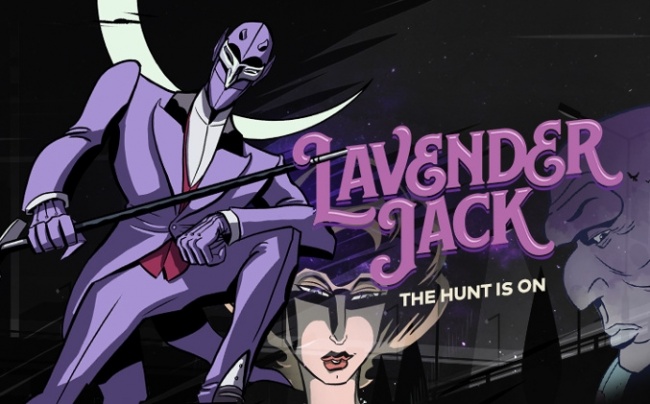 "
Lavender Jack
is a series that's more Western, traditional, American comics," Lee continued. "Rachel's series was picked up from Canvas, whereas
Lavender Jack
was pitched directly to us.
Lavender Jack
, in terms of scale, is not comparable to that, but it gets thousands of likes. They're a much larger audience than what you might think of. Any sort of comic series, when you compare is still at a pretty large scale. Those titles co-existing and becoming Eisner nominees is very meaningful to us.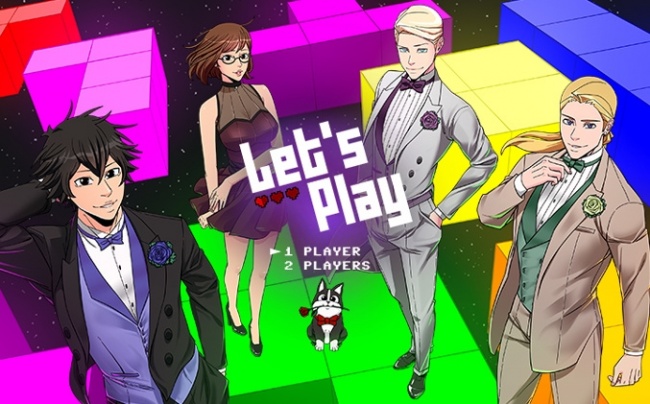 "
Let's Play
is also another very popular series. The creator used to be a programmer; she's from Kansas City. She used to be this head of IT for years and years. She started uploading on Canvas because it's something that she's always wanted to do. Now she's here. Her life has turned around so much.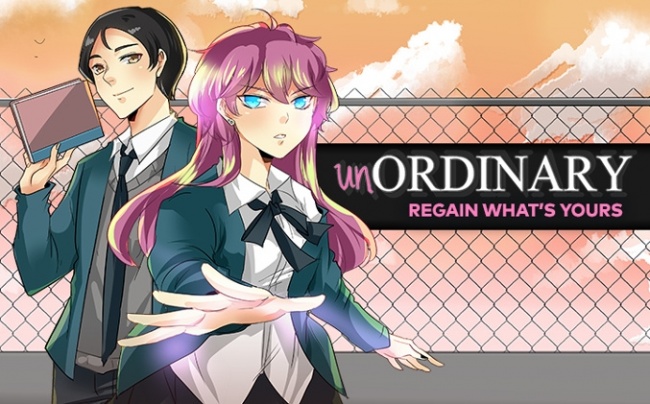 "The creator of
unOrdinary
also used to be this system engineer who just started. One of the things that's most fulfilling for me is to see these creators coming from different places and growing. When I first signed on the creator of unOrdinary, it was through a contest that we did with Stan Lee's POW! Entertainment. There was a superhero contest. She placed fourth. She didn't win the contest.
"I asked her for a synopsis after the contest. It wasn't even a formal pitch because she doesn't have the experience. She sent me what she thinks her story will look like in the body of the email. I read it. It was so fun. 'This is really fun, you should continue creating it,' I told her.
"It took months and months of convincing. I told her, 'Maybe you should start by moonlighting. Just try it out. See how it goes.' Then she eventually wanted to write the story. She did. When I first thought, 'Oh, we're going to be successful in the US' was when her first climax hit. We saw 10,000 comments on a single episode. It was like, 'Holy shit. I've never seen this!'
"The episode after, she hit 20,000 comments, then the title just started to ramp up, just growing at a rapid rate. Our platform was also growing at a rapid rate. Right now, she just started her Fast Pass model a couple months ago. I can't disclose the exact amount. Let's just say it's the best decision that she's ever made probably, to take that leap of faith to start creating comics
r
egardless of having a sustainable, well-paid job. She's earning what she could have earned, over what her previous job could do, in just a couple months."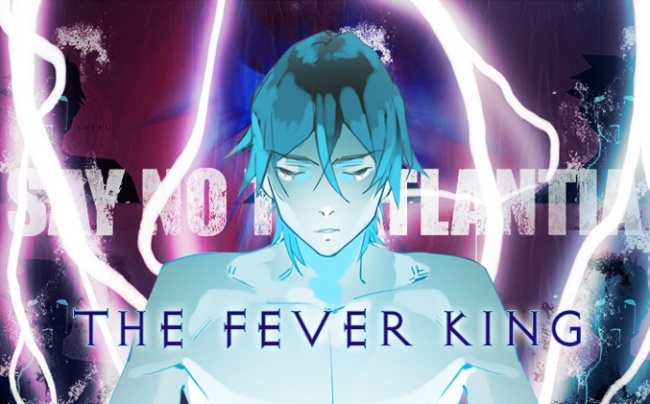 Webtoon has now begun adapting American Young Adult novels into Webtoon format, seeking popular authors that can help expand the audience on the platform. "We've started adapting some popular YA novels," Lee said. "One of them is already adapted and live on the site,
The Fever King
. The other one is called
Rot & Ruin
, which is in production.
Rot & Ruin
is a
New York Times
best-selling series."
The Fever King
was written by Victoria Lee;
Rot & Ruin
is by Jonathan Maberry, with spinoff print comics published by IDW Publishing.
Titles on the Korean Webtoon platform have been successfully collected in print. "What I've noticed is once you have a really popular webtoon series and you make a print edition, they sell really well," Lee said of the Korean market. "I do think in a way, having this digital success is actually feeding back into print business and creating a more virtuous circle." While there are no immediate plans for Webtoon to build that capacity on its own in the U.S., some content is finding its way into print; for example, a
Let's Play
collection raised $233,750 (!) from 4,438 backers on Kickstarter.
Lee has big hopes for the future of the platform. "What's exciting for me personally for the things that we're doing in the US is that there's so much growth potential," he said. "Having been doing this for five years, looking at where we started, looking at how far we've come, and then still seeing how far we want to go, and some of it beyond what we are doing in the U.S., it gets very exciting. My personal goal is comics becoming more normalized overall. Whenever I run into specific challenges, what's able to keep me going is that I really believe this is an art form that's very worth spreading and that people can appreciate. With that mindset, I can always keep moving forward. That's how we continue to grow. I hope everyone can find this art form to be appreciated, and they can find something enjoyable to read."
Click Gallery below for full-size images. All images courtesy Webtoon.