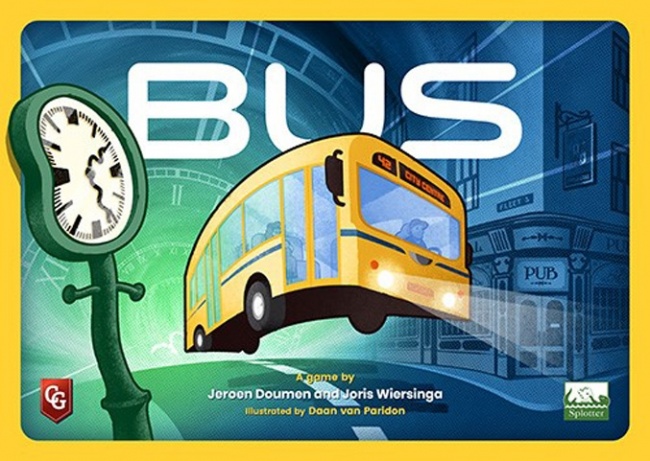 Capstone Games, in collaboration with Splotter Spellen, unveiled
Bus
, a public transportation development board game, which will be released in November.
Bus is surreal transportation development game where players develop bus lines in an effort to take as many passengers as possible to their desired destinations. They accomplish this by developing new suburbs to lure potential passengers into the city via their bus routes. Sometimes the demand for transportation changes in the game because the time-space continuum comes to a halt. If the time-space continuum comes to a halt too often, the universe collapses and the game ends.
Bus is for three to five players, ages 12 and up, and plays in 90 to 120 minutes. It will retail for $89.99.
Capstone Games also recently released Ragusa in August (see "Capstone Games Unveils 'Ragusa' ").