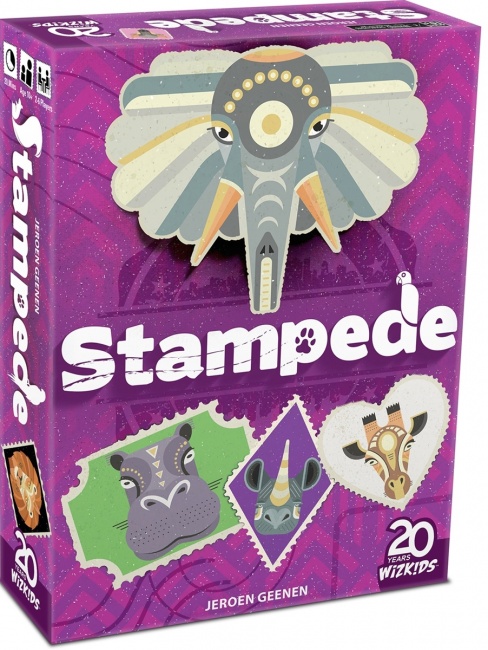 In March, WizKids will release
Stampede
, a game inspired by stamp collecting.
The goal in Stampede is to be the first to fill an album with stamps, trying to complete a set of nine different animals or to collect five identical ones. The animals are presented on the game cards, with each showing an animal and an action. Playing a card allows one to take the indicated action, manipulating their collection of stamps, exchange stamps with other players, or complete their collection.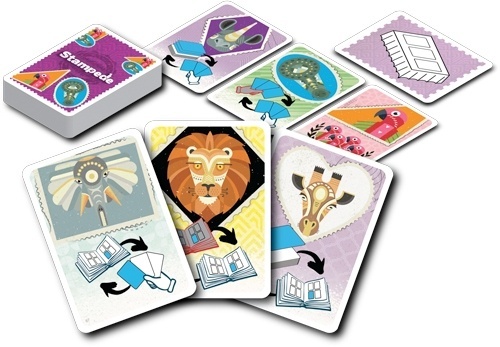 Stampede
comes with 90 stamp cards, 1 stamp exchange card, and 6 double-sided player aids. It was created by Jeroen Geenen of the Netherlands (
Cherry Picking
), and is intended for 2 to 6 players, ages 10 and up. Games take about 20 minutes to play. MSRP is $19.99.
In December, WizKids will release a cooperative game based on the movie Coraline (see "WizKids to Release 'Coraline: Beware the Other Mother'").