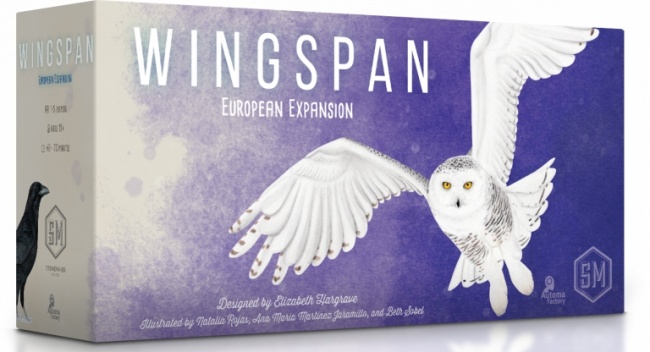 Stonemaier Games will release
Wingspan European Expansion
, the first expansion for use with the
Wingspan
board game, into retail stores on November 22.
This first expansion to Wingspan increases the world scope of the game by adding various birds from Europe. The added birds have new game features such as birds that have round end abilities, birds with abilities that increase interaction between players, and birds that can benefit from excess cards/food. The expansion also includes new bonus cards as well.
Wingspan European Expansion will come with the new bird cards, an additional tray for storing bird cards, 15 purple eggs, extra food tokens, a new score pad, and a rulebook. The full list of box components will be updated further prior to release. This game is for one to five players, ages 10 and up, and plays in 40 to 70 minutes. It will retail for $25.00.
Wingspan won the Kennerspiel des Jahres award back in August (see " 2019 'Spiel des Jahres' Winners").