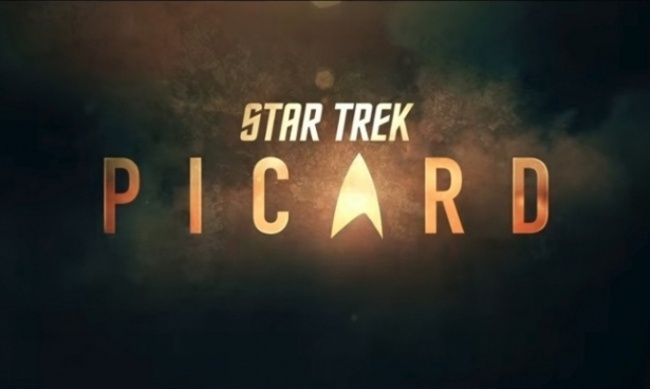 CBS All Access revealed a new trailer for
Star Trek: Picard
which is now officially set to premiere January 23, 2020 on their streaming service. The new series features Sir Patrick Stewart reprising his role as the legendary starship captain Jean Luc-Picard (see "
Patrick Stewart Returns to 'Star Trek
"). It also stars Isa Briones, Santiago Cabrera, Michelle Hurd, Alison Pill, Harry Treadaway, and Evan Evagora, and has appearances by Jeri Ryan, Jonathan Frakes, Marina Sirtis, and Brent Spiner.
The new trailer offers a glimpse of Jonathan Frakes and Marina Sirtis, as aged Will Riker and his wife Deanna Troi (now "Deanna Riker"), at their family ranch as well as more action clips of Seven of Nine storming a spaceship's deck. Also, it shows a few brief moments of interaction between a newly reconstructed Data and Picard at his family vineyard.
Alongside the new Star Trek: Picard trailer, CBS All Access released a teaser trailer for Star Trek Discovery S3. The third season will take place 930 years in the future, after the crew of the USS Discovery drops out of a wormhole (see "'Star Trek: Discovery - Aftermath'"). Star Trek Discovery S3 is slated for 2020.