Insight Comics recently revealed details of two upcoming graphic novels, one a surrealistic take on a modern idol, the other a fantasy adventure story set hundreds of years ago.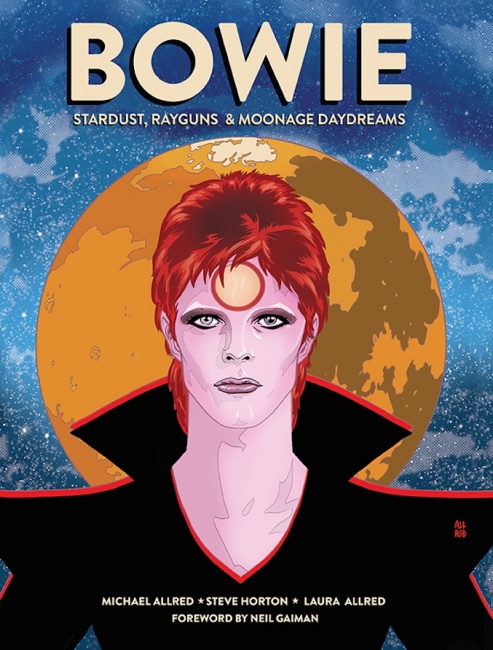 Bowie: Stardust, Rayguns, & Moonage Daydreams,
by writer Steve Horton and artist Michael Allred, is an imaginative retelling of the life of superstar David Bowie. The book details the arc of Bowie's career as he grew into an accomplished performer who accompanied his music with striking visuals and zany, often surrealistic storytelling, creating a whole world of his own. The counterpoint to this is the rise of Ziggy Stardust, Bowie's alter ego, who is a very real character in this story. The book, which will have an introduction by Neil Gaiman, is due in comic shops on January 8, 2020, and will be a 160-page hardcover with an MSRP of $39.99.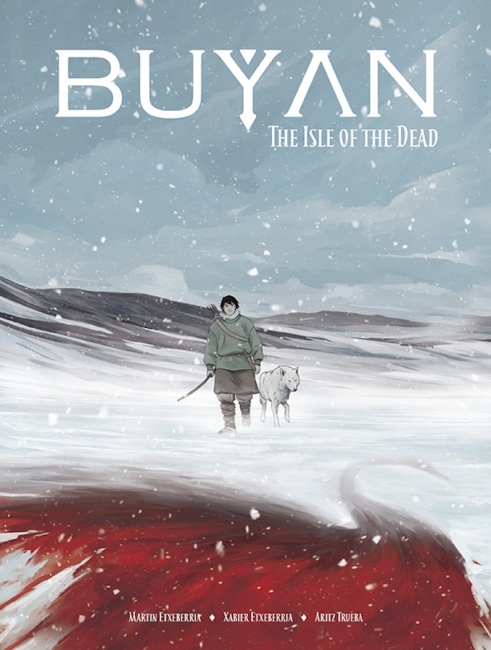 Buyan: The Isle of the Dead,
by writers Martin and Xabier Etxeberria and artist Aritz Trueba, is set in medieval Russia during the height of the Mongolian invasion, when the Golden Horde was moving across Siberia and the Teutonic Knights were bringing the Crusades eastward. Caught in the middle is the small village of Nenetsia, where a hunter named Maansi lives. Maansi's wife is killed when the village is attacked, but he is not willing to let her go, so he embarks on a long and danger-filled journey to Buyan, the mythical island of the dead, facing not just mortal armies but also the unquiet spirits who have been disturbed by war. The 208-page hardcover is scheduled for a November 6 release and will have an MSRP of $29.99.