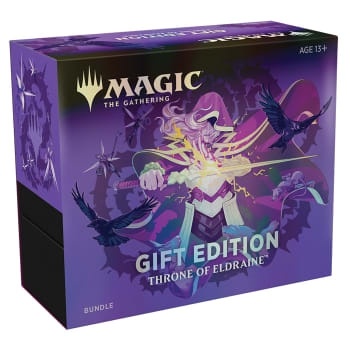 Need to help customers check off their lists for the card gamers in their lives? Dozens of TCG players scouring the end caps, but the run-of-the-mill starter decks aren't cutting it?
No problem.
This holiday season features dozens of items for TCG, LCG, and deckbuilder players of all sorts. From gift boxes to special sets, the 2019 holiday season is loaded and ready for Santa's sleigh. So, without any further ado, here are Ten Gift Choices for Card Gamers in 2019.
For all our Gifts Week articles on 2019 holiday merchandising, see "
ICv2 Gifts Week 2019!
"
Click on Gallery below for gift selections for card gamers!