Marvel announced details on new series and storylines launching in February.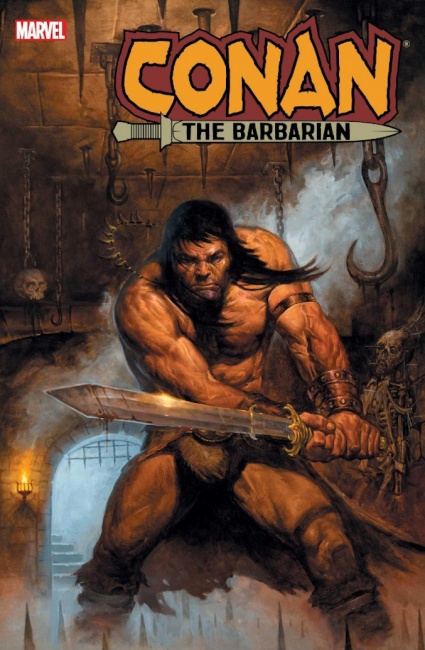 Gwen Stacy
follows the origins of Gwen before meeting Peter Parker. In the early days of the Marvel Universe, a brain for science, a nose for trouble, and a no-quit attitude were a recipe for disaster. Gwen Stacy has all three of those and more.
Gwen Stacy
is written by Christos Gage, with art by Todd Nauck, and covers by Adam Hughes.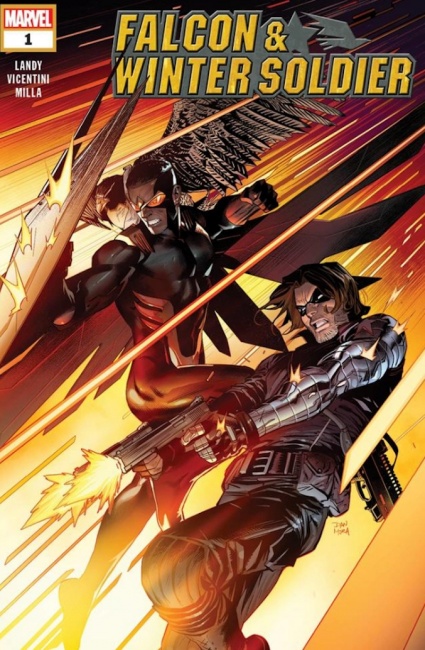 In
Falcon & Winter Soldier,
after an attempt on Bucky Barnes' life reunites him with Sam Wilson, the two are thrust headlong to uncover the new leader of Hydra before the body count rises and the terror group returns. The tale of two ex-Captain Americas is written by Derek Landy and illustrated by Federico Vicentini, with covers by Dan Mora.
(IMAGE_5} Conan the Barbarian #13 provides new readers a jumping-on point as Conan finds himself in the mystical Uttara Kuru. Writer Jim Zub and artist Roge Antonio bring the young barbarian into an undiscovered country, with untold dangers as he inadvertently becomes the latest entrant into the Great Crucible.
Marvel previously announced February launches X-Men/Fantastic Four (see "Franklin Richards is Stuck Between in 'X-Men/Fantastic Four'"), Ant-Man (see "Ant-Man and Stinger Bug Out Together in 'Ant-Man'"), and Wolverine (see "New 'Wolverine' Solo Series for 'Dawn of X'").
Click Gallery below for full-size cover images!