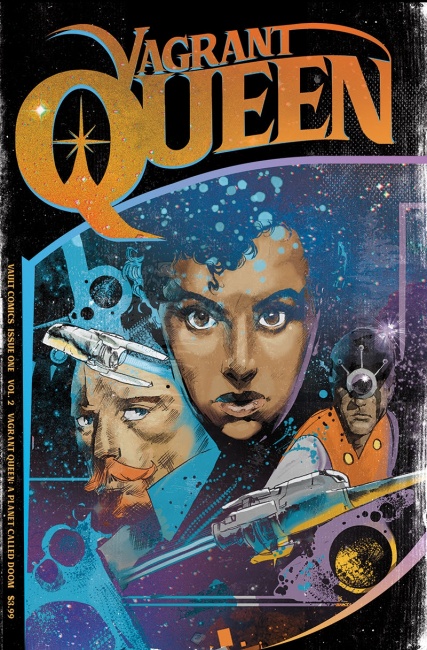 Vault Comics will feature variant covers in its "Pulp & Paint" theme on each new release in 2020, the company announced today. The Pulp & Paint variants will be inspired by the aesthetic of the pulp era of novels and magazines, featuring painted covers with a pulp look by Tim Daniel and Nathan Gooden.
The pulp look is resurgent, according to Vault EVP Branding and Design. "There's been a resurgence of interest in richly rendered imagery stoked by alternative movie posters from Mondo and Bottleneck, publishers like Hard Case Crime, or deep dive studies of the form such as Paperbacks From Hell by Grady Hendrix," he said.
Vault revealed two variant covers with the new theme. The first of the new variants is for Vagrant Queen, launching in January. A second is for Finger Guns #1, launching in February.
Click Gallery below for full-size cover images!