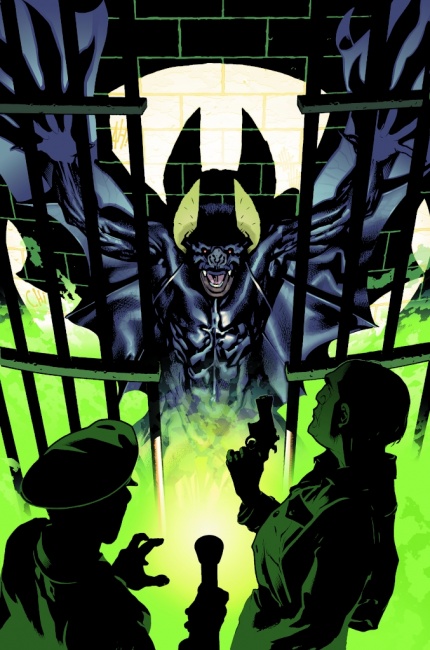 DC will release paperback editions collecting their stories that pair Stan Lee with an all-star assemblage of artists including Dave Gibbons, Joe Kubert, and Jim Lee, to name a few. The first volume,
Just Imagine Stan Lee Creating the DC Universe: Book One,
is due in March.
Stan Lee is of course best known for co-creating The Fantastic Four, Iron Man, the Hulk and many other pillars of the modern Marvel universe, but back in 2001 he was invited to put his own unique spin on DC's pantheon of heroes. The resulting collaboration would be known as the Just Imagine series, an opportunity for Stan Lee to breathe life into his own versions of Superman, Batman, Wonder Woman and other DC mainstays over a series of prestige format issues: Lee with Dave Gibbons on Green Lantern #1, with Jerry Ordway on JLA #1, with Joe Kubert on Batman #1, with Jim Lee on Wonder Woman #1, with John Buscema on Superman #1, and with Kevin Maguire on Flash #1. Jose Luis Garcia-Lopez is also credited, and Adam Hughes did the cover.
The entire comic series was first collected in an omnibus in 2013; now DC will release more affordable versions in a trade paperback series beginning in 2020.
Now that it's been a year since his death (see "R.I.P. Stan Lee, at 95"), there is now more material related to his life and work becoming available; a Danny Fingeroth biography was released earlier this month (see "'A Marvelous Life: The Amazing Story of Stan Lee'").
The 352-page trade paperback will retail for $34.99 and will hit stores on March 11, 2020.