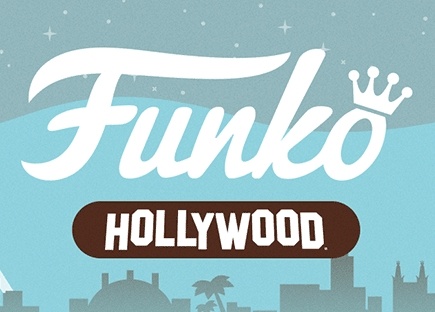 No, it's not the
planned Funko movie
(at least not yet), but Funko, maker of the ubiquitous Pop!s, opened their second retail location in a tourist-heavy district at 6201 Hollywood Blvd. in Los Angeles today (see "
Funko Plans Massive Hollywood Store
") with a gala event featuring Funko CEO Brian Mariotti.
The store is set up as a tourist attraction in itself, with life-size Pop! statues and "sets" including scenes and locations from
Toy Story, Harry Potter, Jurassic Park, Justice League, Guardians of the Galaxy
and more. The company has planned the floor layout for prime photo-taking and social-share moments.
And the floor is massive. At 40,000 square feet, it more than doubles the 17,000 square feet of
Funko's first store
located at its corporate headquarters in Everett, Washington.
Opening day shoppers and gawkers had to pre-register online to attend the grand opening event, and had first crack at $15 Hollywood exclusive Pops including
Big Boy with Sunglasses
and
Wonder Woman with Funko Hollywood Bag
. Demand was so huge that pre-registration had to be carried into November 19. The store plans regular walk-in hours starting at 11 a.m. on Wednesday, November 20.
Click Gallery below for pics from the grand opening, all from Getty Images for Funko!