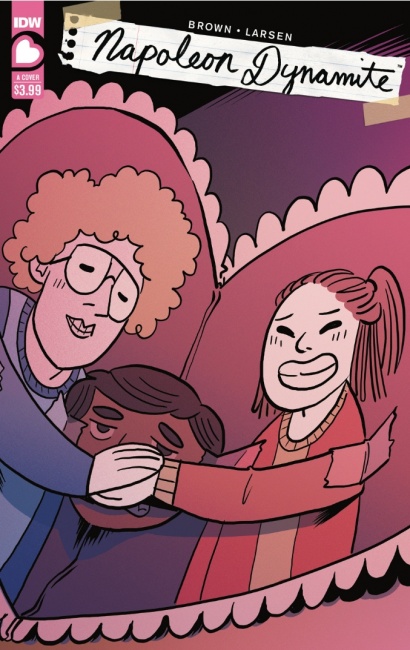 IDW Comics will release three Valentine's Day Specials this February featuring Napoleon Dynamite, Star Trek, and Transformers. The 32-page one-shots will each retail for $3.99.
In
Napoleon Dynamite: Valentine's Day Special
, Preston High is feeling the love. Pedro has decided to ask a girl out and Napoleon has convinced him that he need to up his "cool factor" first. As usual, though, Napoleon's schemes never go quite as planned.
Napoleon Dynamite
is written by Megan Brown, with interior art and cover by Christine Larsen, and an alternate cover by Sara Richard. The Valentine's Day Card variant will be illustrated by Kate Sherron.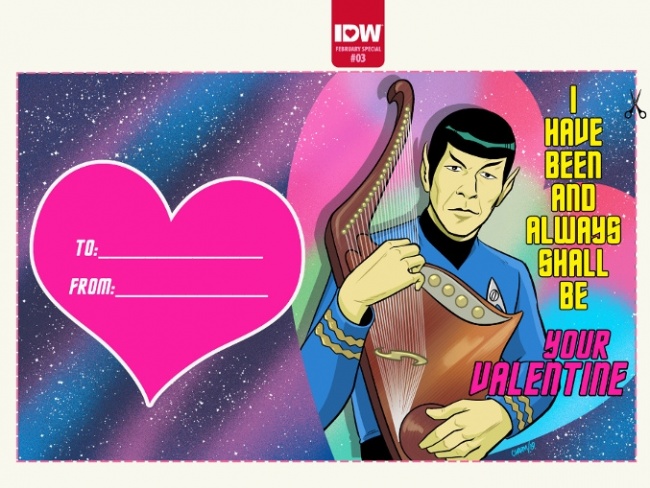 James T. Kirk has had many loves among the stars during his missions. In the
Star Trek: Year Five: Valentine's Day Special,
Kirk may have met his match in Starfleet Captain Laura Rhone.
Star Trek: Year Five
is written by Paul Cornell and illustrated by Christopher Jones. Jones provides the main cover and Derek Charm illustrates the Valentine's Day Card variant cover.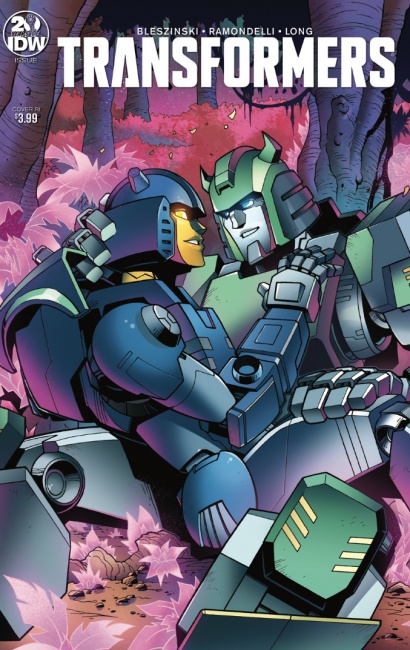 In the
Transformers: Valentine's Day Special,
Glyph and Tap-Out are in need of a challenge. When a mission presents both of them a chance to meet a new challenge head-on, they will have to life one another up to the task or end up getting in one another's way.
Transformers
is written by Patrick Ehlers, with a back-up story written by Kate Leah & Cohen Edenfield, and interior art by Jack Lawrence and Sara Pitre-Durocher. Lawrence will illustrate the main cover, with a variant cover by Pitre-Durocher.
Click Gallery below for cover images!