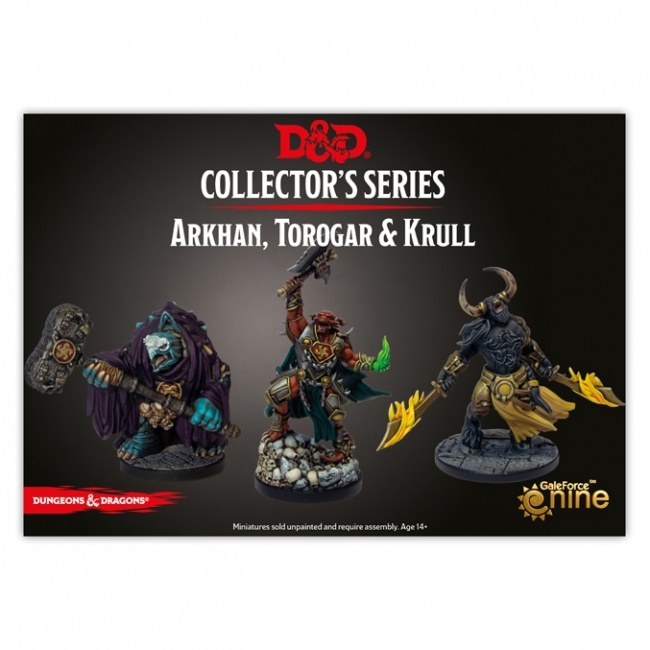 Gale Force Nine will release
Arkhan The Cruel & The Dark Order
, a
D&D Collector's Series
miniatures set, in December 2019.
Arkhan the Cruel is a Dragon Highlord featured in Descent into Avernus, and his Dark Order is always with him. He is accompanied by Torogar Steelfist and Krull the Tortle as he tries to free the dragon goddess Tiamat from her prison the Nine Hells. This miniatures set comes with three resin pieces sculpted by Gino Cruz and Matt Clarke: a Krull the Tortle, a Torogar Steelfist, and an Arkhan the Cruel.
The miniatures come complete and unpainted, and this product is for ages 14 and up. It will retail for $40.00.
WizKids is also offering Arkhan the Cruel miniatures in a new figure pack set to arrive in March 2020 (see "Joe Manganiello's Arkhan The Cruel Added to 'D&D Icons of the Realms'").
Click on Gallery below for full-size images!