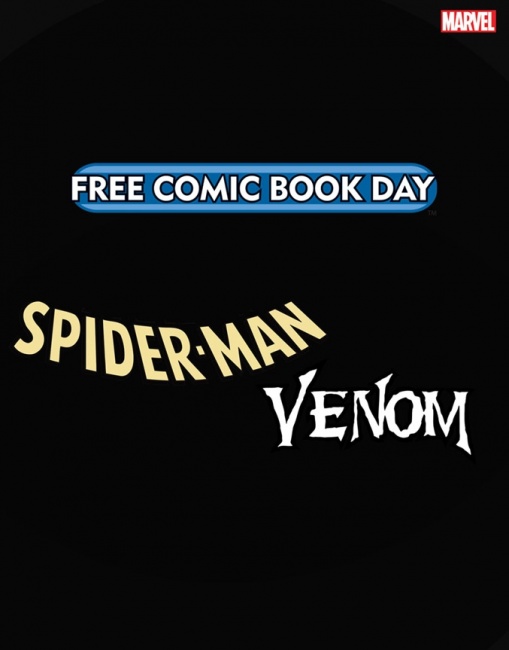 The 19th Annual Free Comic Book Day (FCBD) is on May 2, 2020, and Diamond Comic Distributors just released the Silver Sponsor titles for this event as well as the FCBD 2020 t-shirt design by artist Jeffrey Brown. The Gold Sponsor comic book titles were released earlier this week (see "
FCBD 2020 Gold Sponsor Comics Unveiled
").
The Silver Sponsor titles include the following:
Aftershock Comics | Dark Ark: Instinct
Hillbilly: The Lizard of Rusty Creek Cave (Albatross Funnybooks)
The Resistance (Artists, Writers & Artisans)
Lady Mechanika (Benitez Productions)
Lumberjanes: Farewell To Summer (Boom! Studios)
Captain Canuck Beyond and Captain Battle (Chapterhouse Publishing)
Stranger Things/ Minecraft (Dark Horse Comics)
DC Top Secret Silver Title (DC Comics)
Little Lulu: No Boys Allowed
Manhwa: Contemporary Korean Comics (Drawn & Quarterly)
The Boys #1 (Dynamite Entertainment)
Disney Masters: Donald Duck (Fantagraphics Books)
Richard Fairgray's Monster Showcase (Golden Apple Books)
Donut the Destroyer(Graphix)
Owly: The Way Home (Graphix)
Enter the Incal (Humanoids)
Usagi Yojimbo (IDW Publishing)
Invincible #1 (Image Comics)
Mean Girls: Senior Year (Insight Comics)
Sue and Tai-Chan Preview (Kodansha Comics)
Spider-man/ Venom (Marvel Comics)
The Tick (New England Comics)
Super Mercado Mix Tape (Oni Press)
Asterix (Papercutz)
The Loud House FCBD 2020 Special (Papercutz)
Zoo Patrol Squad: Kingdom Caper (Penguin Workshop)
Best of 2000 AD Issue #0 (Rebellion)
Stepping Stones/ Max & The Midknights (RH Graphic)
Blade Runner 2019 (Titan Comics)
Horizon Zero Dawn #0 (Titan Comics)
Bibi & Miyu/ The Fox & The Little Tanuki (TOKYOPOP)
Street Fighter #100: Ryu vs. Chun-Li (UDON Entertainment)
Brandon Sanderson's Dark One #1 (Vault Comics) |
Naruto/ Samurai 8 (VIZ Media)
The Weirn Books (Yen Press)
Additionally, award-winning artist and illustrator Jeffrey Brown has created a one-of-a-kind design for the FCBD 2020 T-Shirt. The new design emphasizes the timeless of comic books, and will be on preorder starting December 20.
"I'm honored to have been asked to draw this year's shirt for Free Comic Book Day. Comic shops have been a constant in my life going back to when I was a kid getting off the bus two stops early so I could shop at my local store before walking home. There wasn't a free comic book day back then, but they did occasionally give me free comics - whenever I was listlessly searching the shelves for something new, they would inevitably put a comic in my hands and say 'try this', sending me on my way with the latest issue of a series (that would inevitably be added to my pull list when I came back the following week)," said Brown. "It's great that now we have Free Comic Book Day to not just get new readers to try comics or old readers to read something they haven't, but also to celebrate these comic shops that are such a big part of our lives as readers."
Click on Gallery below to see full-size images of the comic covers and Brown's design!