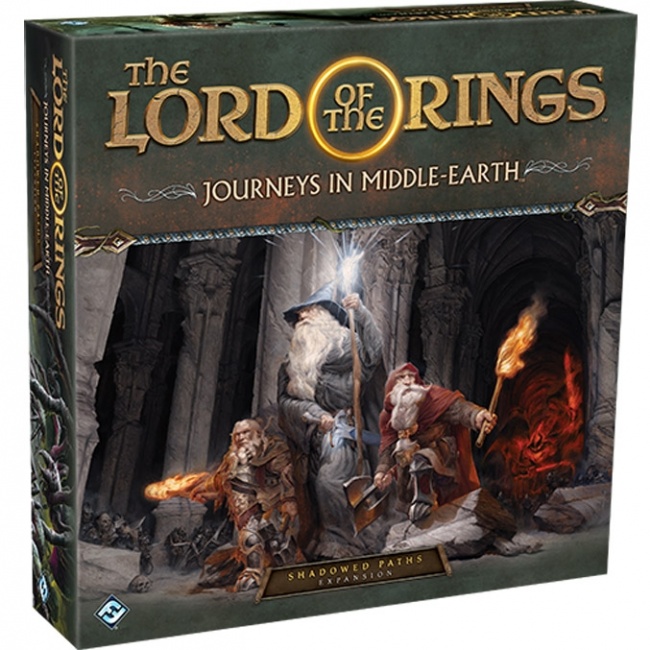 Fantasy Flight Games announced
Shadowed Paths
, an expansion for
The Lord of the Rings: Journeys in Middle-earth
, for release in Q2.
Players can embark on more adventures in Shadowed Paths which adds new heroes, including Gandalf and Arwen, to games of The Lord of the Rings: Journeys in Middle-earth. This expansion also includes new enemies, terrain, and items as well as unlocks an all-new campaign with 13 scenarios. The game box comes with 5 hero miniatures, 25 enemy miniatures, 20 journey map tiles, terrain, items, and titles.
Shadowed Paths is set to have a retail price of $79.99.
Fantasy Flight Games also revealed Moria-themed Custom Scenario Kits for The Lord of the Rings: The Card Game (see "FFG Plans Tour of Moria for 'LotR' Card Game").
Click on Gallery below for full-size images!