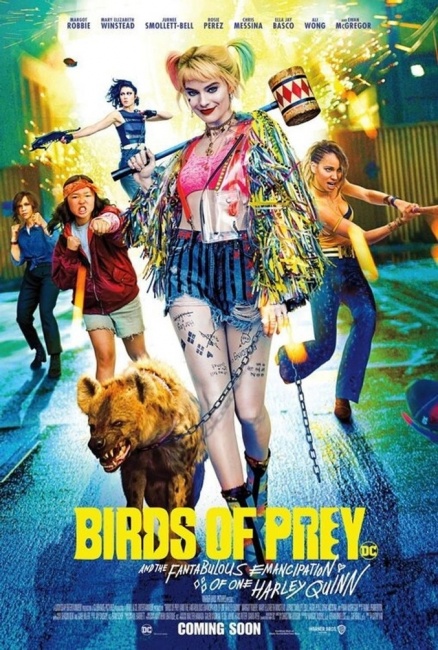 In a textbook strategy for the modern age, DC is taking an omnichannel approach to its marketing around the upcoming release of
Birds of Prey
on February 7 (see "
'Birds of Prey' Trailer 2 Is Pretty Freaky
"), using the film both to build its sales of comics and graphic novels through stores, and to increase subscriptions to its DC Universe streaming service. This blanketing of consumers with a broad universe of ways to spend money, via whatever channel they prefer, reflects current conventional wisdom on the best way to function in a world with a strong virtual component in addition to the physical one.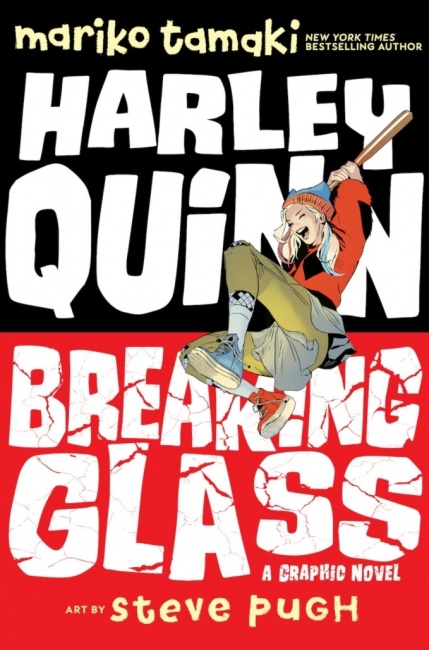 In good news for retailers, DC is running ads in pre-movie slots in U.S. and Canadian movie theaters for Mariko Tamaki and Steve Pugh's
Harley Quinn: Breaking Glass
young adult graphic novel, which came out in September (see "
DC Reveals More on DC Ink Fall Lineup
"). Fifteen-second ads will run in Regal Cinema theaters in the U.S., paired with a 15-second ad for the movie, with a promotion attached. Regal has 7.178 screens in 546 theaters in 42 states, plus D.C. and Guam. DC didn't specify how many of those screens will show the ads, but did list nearly 40 films before which the ad will be shown.
In Canada, DC is running a 30-second ad for Harley Quinn: Breaking Glass in the pre-movie show on 148 screens at top locations for Landmark Cinemas.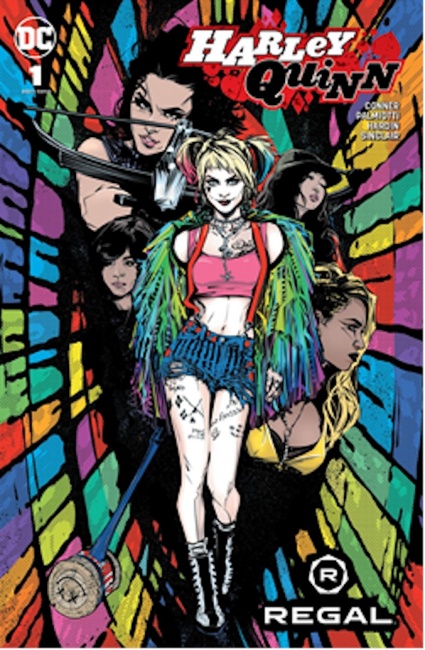 DC is also giving away comics to ticket buyers in the two chains, one physical, one digital. In the U.S., Regal Cinemas will give away 75,000 copies of a special Regal edition of
Harley Quinn
#1 (2016), with a Joelle Jones cover showing the movie versions of the characters. Ads for current issues and backlist titles will appear in the comic.
In Canada, Landmark Cinema ticket-buyers can get a code for a free digital Birds of Prey comic by purchasing tickets from a special offer screen. The comic must be read in the free DC Comics app.
DC is also using Birds of Prey in a full court press to get new subscribers to its DC Universe streaming and digital comics service.
Subscribers to DC Universe can get tickets for early screenings of Birds of Prey in theaters in over 30 key markets, beginning February 4 in Los Angeles, New York, and San Francisco; and beginning February 5 in the remaining markets.
DC is also promoting the Harley Quinn-related content available on DC Universe, including 14 animated TV series and ten comic stories.
The may be the broadest effort yet to convert movie-goers into comic readers, and it's clear DC wants those customers wherever they find them.