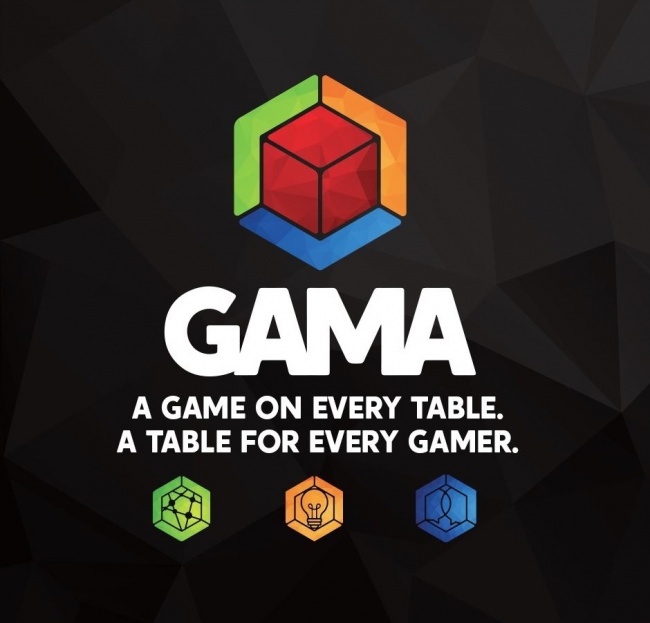 The Game Manufacturers Association (GAMA) has removed two of the requirements for retailers, who attend GAMA Expo, to receive a Retailer Appreciation Box. Additionally, they have released the content list of the box which totals up to over $1000 worth of complimentary gaming products.
In December, GAMA expanded the requirements for retailer members to receive their complimentary box of gaming products for attending GAMA Expo 2020 (see "GAMA Expo Continues Retailer Appreciation Box, Requirements Expanded"). Now, the box requirements have changed again, this time removing two of the previously stated qualifiers.
To be eligible to receive the Retailer Appreciation Box for attending GAMA Expo, retail members must:
Pre-register by February 14
Attend nine premier presentations
Essentially, GAMA dropped the demo night and exhibit hall requirements, and bumped up the premier presentation requirement from having to attend seven sessions to now having to attend nine sessions. Also, the Retailer Appreciation Box contents were revealed. The list of items, thus far committed, is as follows:
Istanbul by AEG
Fallout Shelter by Asmodee
Dragon Ball Super Card Game Series 8 Pre-Release Set(2 sets) by Bandai
Deck Vault (foil stamped with GAMA logo) by BCW Supplies
Airship City by CMON
Codenames Duet XXL and Letter Jam by Czech Games Edition
Festo by Game Brewer
Warhammer Underworlds: Beastgrave by Games Workshop
Fifth Edition Fantasy #14: Beneath the Keep and Dungeon Crawl Classics #81: The One Who Watches From Below by Goodman Games
The Big Book of Madness: The Vth Element Expansion and Flyin' Goblin by IELLO
Meeple Party, Pixel Tactics Deluxe, Robotech: Crisis Point, and Robotech: Force of Arms from Impressions
Silver & Gold by Pandasaurus Games
Pathfinder: Gamemastery Guide (2nd edition),Pathfinder: Flip-Tiles Urban Starter Set (edition agnostic), and Starfinder: Beginner Box by Paizo Publishing
Pokemon TCG: Sun & Moon Trainer Kit (Lycanroc & Alolan Raichu Display) by Pokemon
GAMA 2020 Gift Appreciation Box by Reaper Miniatures
Reykholt by Renegade Game Studios
One of eight Random Inserts: Blackjaw, The Sweeping Flame, Grimgut, The Vile, Halftusk, Warden of the Stonekin Isle, Lorsann, The Autumnal Wind, Raith'Marid, The Rising Tsunami, Rangosh, Scourge of the Broken Plains, Rattlebone, Prophet of the Ascended Past, Rhodri, or Thane of the Forsaken Holds by Steamforged Games
Crusaders by Tasty Minstrel Games
One of two items randomly assigned to each box: M2.1 Deck Box: Limited Edition Dark Steel or
M2.1 Deck Box: Limited Edition Sea Dragon by Ultra PRO
One of two items randomly assigned to each box: Geek Out! 80's Edition or Geek Out! 90's Edition by Ultra PRO
Vs. System 2PCG: The X-Files Battles by Upper Deck
Astro Trash and Match-O-Rama by The Op
Age of Dirt by WizKids
GAMA also recently announced the GRD candidates for the 2020 election (see "GAMA Announces Candidates for the 2020 GRD Election").