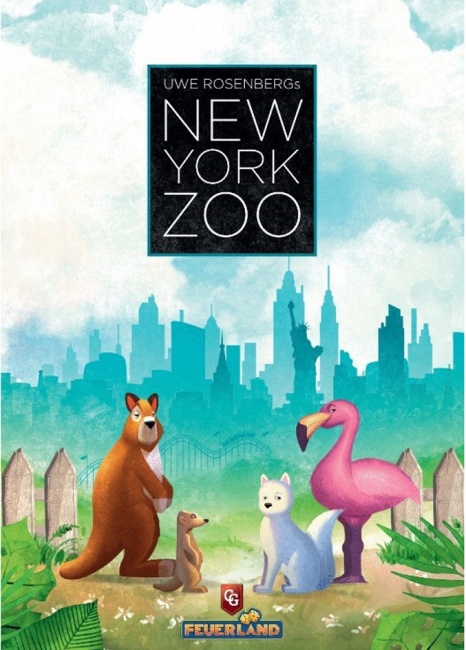 Capstone Games unveiled
New York Zoo
, a tile placement board game designed by Uwe Rosenberg, for release in August 2020.
In New York Zoo, players are laying out an animal park. On each turn, they can either create a new enclosure on their zoo board or populate their zoo with animals. They construct various animal encounters, add new animals to the park, and raise the offspring of these animals. The first player that covers up all the construction spaces on their zoo board with Enclosure Tiles and Attractions is the winner of the game.

The game box includes 8 double-sided zoo boards, an action strip, 45 puzzle pieces, 32 attraction tiles, 10 Animal tiles, a Question Mark token, 5 Range markers, 126 Wooden animals, a Wooden elephant, and a rulebook. This game is for one to five players, ages 10 and up, plays in 30 to 60 minutes, and will retail for $39.95.
Capstone Games also released The Estates, an urban development board game, in October (see "Capstone Games Reveals 'The Estates'").