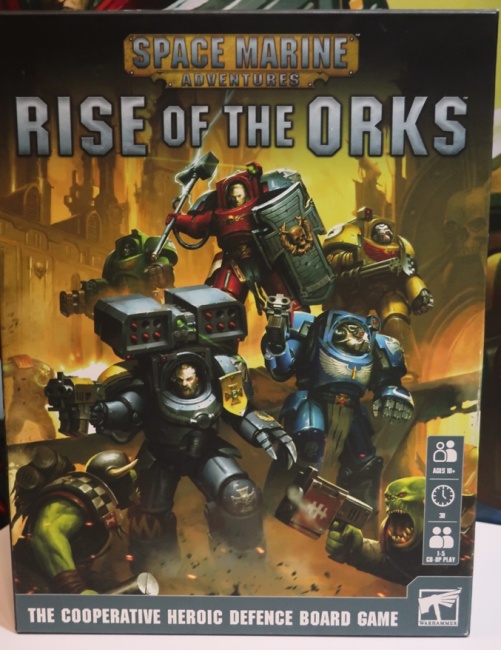 NY Toy Fair News:
Games Workshop revealed
Rise of the Orks
,
Blitz Bowl Season 2,
and
Crypt
Hunters at this year's New York Toy Fair for release as chain exclusive intro games near the end of September. The company started this release trend in 2018 by offering three intro games as chain exclusives (see "
Games Workshop Offers Three Intro Games
"), and then three more games in 2019 (see "
Games Workshop Plans Three Intro Games as Chain Exclusives
").
Rise of the Orks puts players in the roles of a team of Terminators fighting against a horde of orks. The game can be played with one to five players, allowing players to play solo or with a group of friends. The game includes Terminator models which are usually only found in Space Marine Heroes. It will retail for between $35.00 and $40.00 (price not finalized).
Crypt Hunters is an asymmetrical game of combat and exploration for two players, one acting as dungeon-keeper and one controlling a team of Stormcast Eternals. As the dungeon-keeper builds the labyrinth and sends Nighthaunt Chainrasps at the heroes, and no two games are the same. This game will retail for around $40.00.
Blitz Bowl Season 2 offers new content for the fantasy football boardgame, compacting it into a smaller package. This game will retail for $49.99.
Games Workshop also announced an expansion for Warhammer Quest earlier this month (see "Games Workshop Unveils New 'Warhammer Quest' Expansion").
Click on the Gallery below for full-size images!