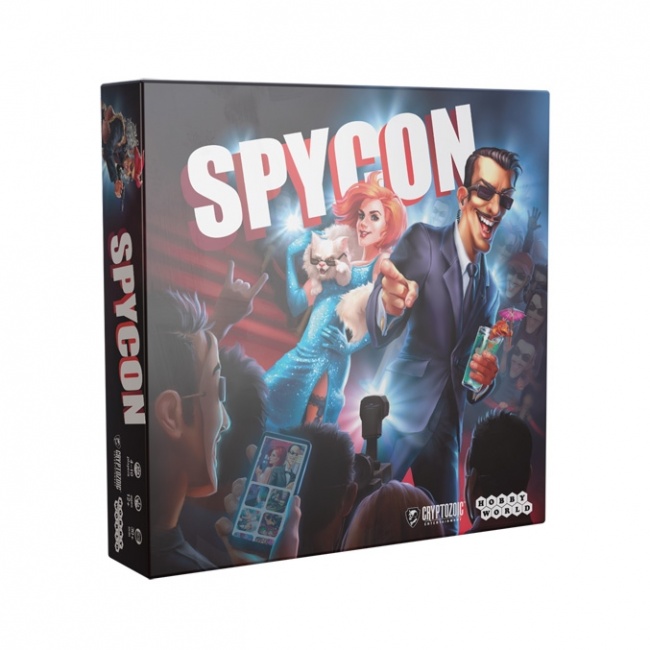 Cryptozoic Entertainment unmasked
Spycon
, a detective party game designed by Hobby World, for trade release in Q3.
In Spycon, players take of the roles of attendees of the largest super-spy convention in the world. They have been given secret information and have to pass it along, but the attendees are all in costume so they have to discover their source through process of elimination. Players can find their spy by eavesdropping on conversations or questioning attendees, but they must tread lightly because there are rival spies everywhere. The goal of the game is to intercept the information before the other team of players can.
The game box comes with 28 Non-Fictional Character cards, 28 Fictional Character cards, 2 Blank Character cards, 24 Keyword cards, 14 Action cards, 16 Red Carpet cards, 2 Spy standees, 2 standee bases, 2 dry-erase markers, 2 double-sided Character sheets, 2 double-sided Keyword sheets, and a rulebook. This game is for four to ten players, ages 12 and up, plays in 30 minutes or more, and retails for $25.00.
Cryptozoic Entertainment also revealed new details on DC Deck-Building Game: Dark Nights: Metal (see "New Deets on 'DC Deck-Building Game: Dark Nights: Metal' Revealed").