Yen Press, Tokyopop, and One Peace Books have all made new license announcements recently.
Yen Press announced that it has acquired seven new titles, for August 2020 releases, including a light novel adaptation of Makoto Shinkai's 2013 film Garden of Words. The announcement included five new manga licenses:
Last Round Arthurs
: This is a fantasy series set in the court of King Arthur, or rather, a manga-ized version of that fabled body, with assorted new and legendary characters battling for the succession to the throne. The main character, Rintarou, is a super high achiever, so to make things interesting he partners with the weakest of the contestants, Luna Artur, who looks like loser material until she shows her true power. With its battle royale structure and references to Arthurian legend, this manga may appeal to fans of
Fate/Stay Night.
The
Last Round Arthurs
manga is based on a light novel, which is also published by Yen Press; the writer, Taro Hitsuji, is also the author of
Akashic Records of Bastard Magic Instructor.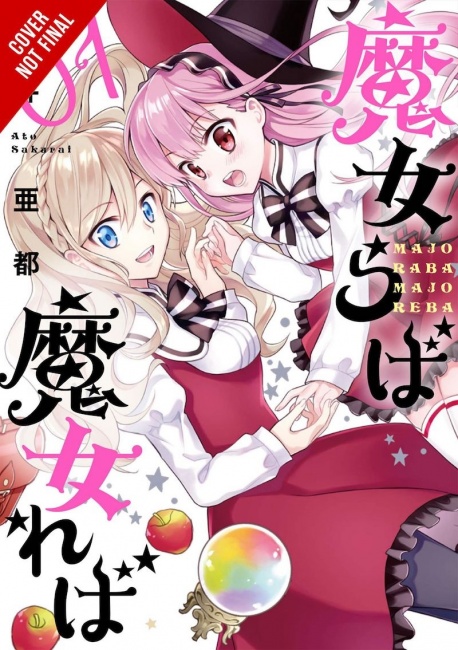 Majo Raba Majo Reba
: A shonen rom-com with a supernatural twist, this series features a boy whose life was saved by a blood transfusion from a girl. When he offers to pay her back, he learns that she is a witch and she wants him to dress as her and take her magic exams for her. This series is by the creator of
Today's Cerberus,
another manga series published by Yen Press.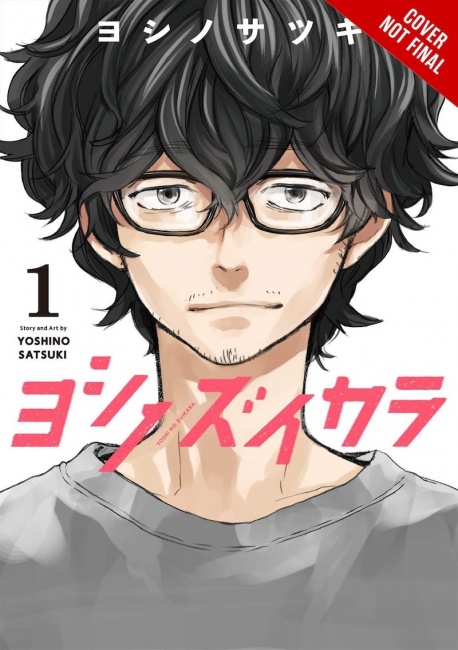 Yoshi no Zuikara: The Frog in the Well Does Not Know the Ocean
: From the creator of
Barakamon
comes a new series about self-discovery and art. This time, the protagonist is a manga creator who, after 10 years of writing and drawing fantasy stories, decides to try his hand at something more realistic, making this a very meta manga indeed: A slice-of-life story about a manga-ka trying to create a slice-of-life story.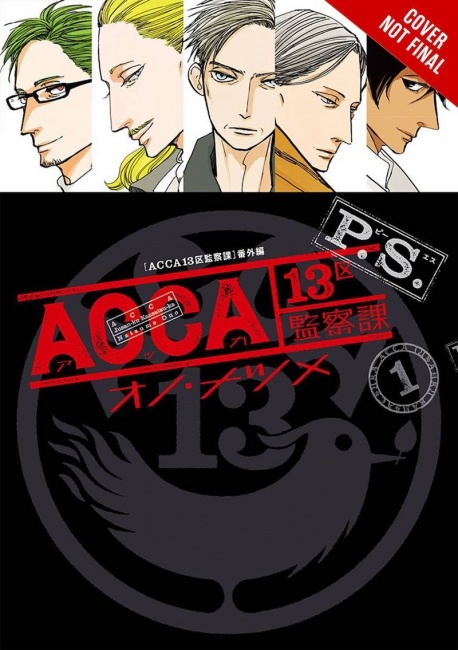 ACCA: 13-Territory Inspection Department P.S.
: This is a two-volume spin-off of Natsume Ono's six-volume series ACCA: 13-Territory Inspection Department, a story set in a government agency of a fictional kingdom. The new series focuses on the side characters of the original, and it will likely feature more of Ono's signature willowy, handsome men. Ono is the creator of
House of Five Leaves
and
Ristorante Paradiso,
among others.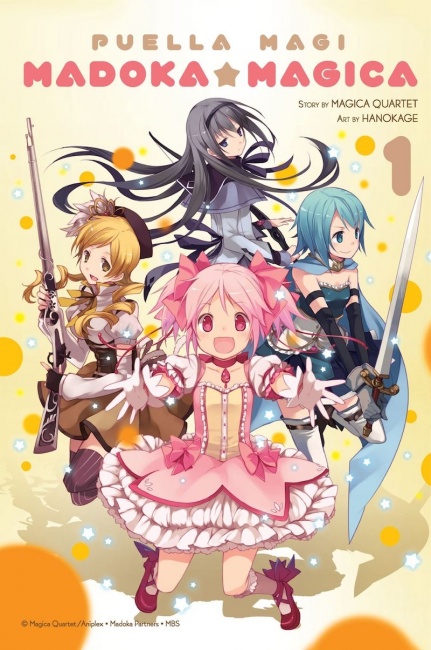 Puella Magi Madoka Magica Omnibus Edition
: Not a new series but in a new format, this omnibus volume collects the three slim volumes of
Puella Magi Madoka Magica,
a retelling of the anime about the darker side of being a magical girl. The original series has had numerous manga, anime, and game spinoffs, so this will be a good starting place for newcomers and fans alike.
Yen also announced two new light novels: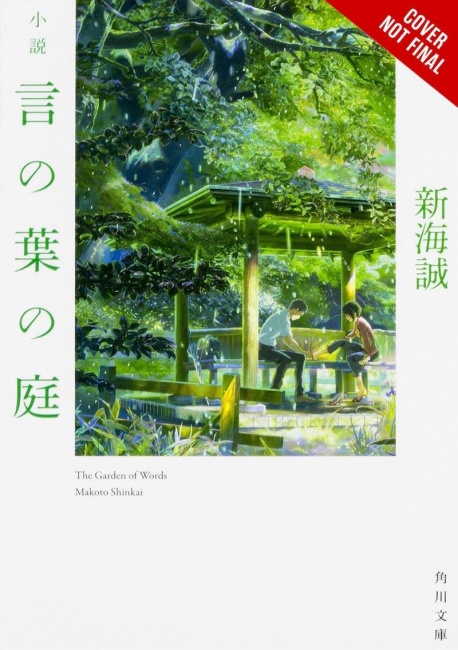 The Garden of Words
: This novel is a retelling of director Makoto Shinkai's 2013 filmabout two lonely people, a teenage boy and an adult woman, who meet and talk in a garden in Shinjuku on rainy days. Vertical publishes the manga version.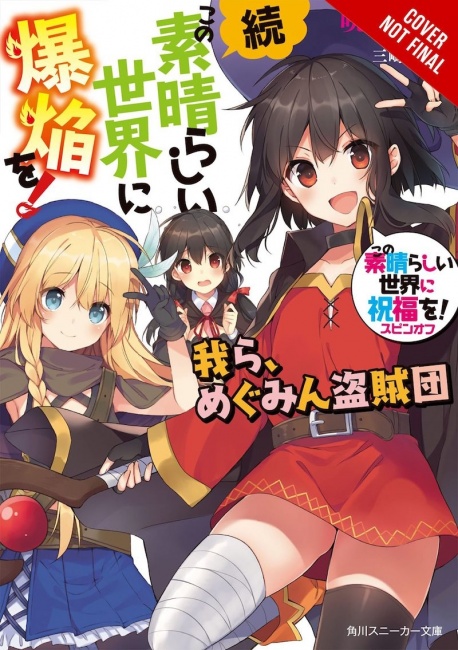 Konosuba: An Explosion on this Wonderful World! Bonus Story: We are the Megumin Bandits
: Yen Press already publishes the Konosuba manga and light novels, and this is another look at the world of that story, this one a comedy focusing on bandits and vigilante justice.
Tokyopop has announced two new manga series for 2020, both with an idol theme.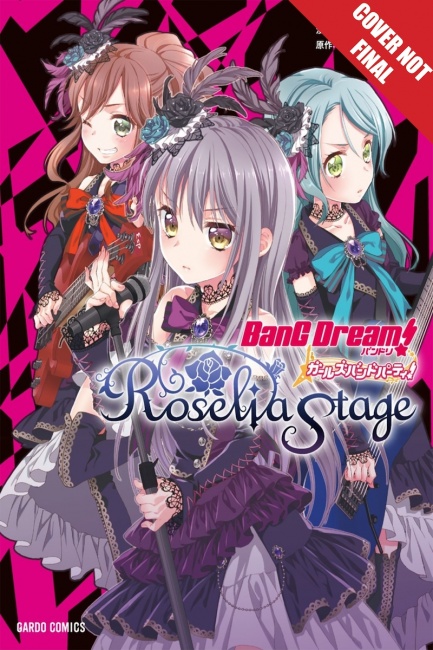 BanG Dream! Girls Band Party! Roselia Stage
: The basis for this manga series is BanG! Dream, a media franchise that follows the fortunes of several different bands in various genres as they pursue their careers. The franchise includes mobile games, card games, anime, manga, live shows, and music CDs.
BanG Dream! Girls Band Party! Roselia Stage
focuses on one of these, a goth band headed by Yukina Minato, the daughter of a failed rocker, who wants to make her father proud by creating a perfect band. The story follows their road to winning a spot on the main stage of a major music festival. The story is complete in two volumes.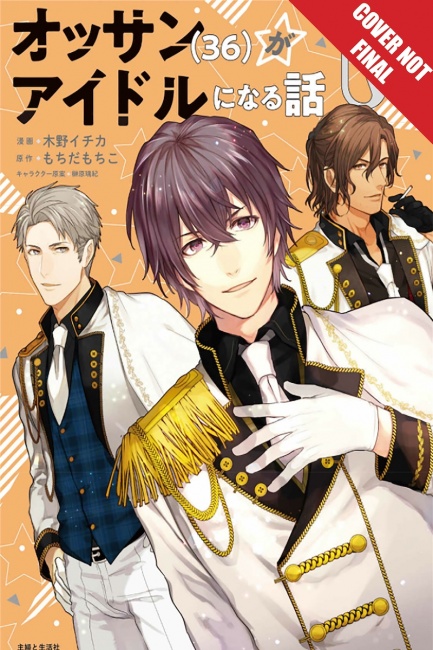 Ossan Idol?!
: Miroku Osaki is 36 and a recluse, having been bullied for much of his life and laid off from his job as well. Mostly he sits around and plays online games all day, but his life begins to change when he tries an idol game and gets the bug. Soon he is working out and singing karaoke, and when a clip of him singing goes viral, it suddenly seems possible that he could be an idol.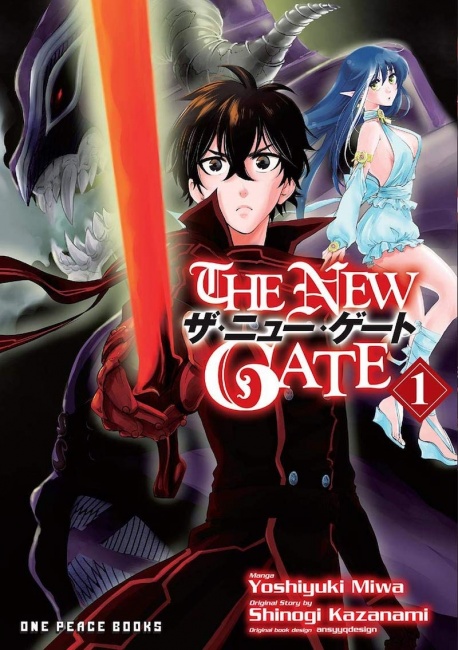 Finally, One Peace Books, publisher of
The Rising of the Shield Hero,
has announced it will publish a new isekai manga,
The New Gate,
launching in April 2020. The story begins where trapped-in-the-game manga such as
Sword Art Online
end: The hero, Shin, has defeated the final boss and freed the other players, but he stays in the game after the others log out and is mysteriously transported 500 years into the future. Now he must explore this new world and figure out what has happened in the intervening 500 years. The 192-page softcover will have an MSRP of $11.95.