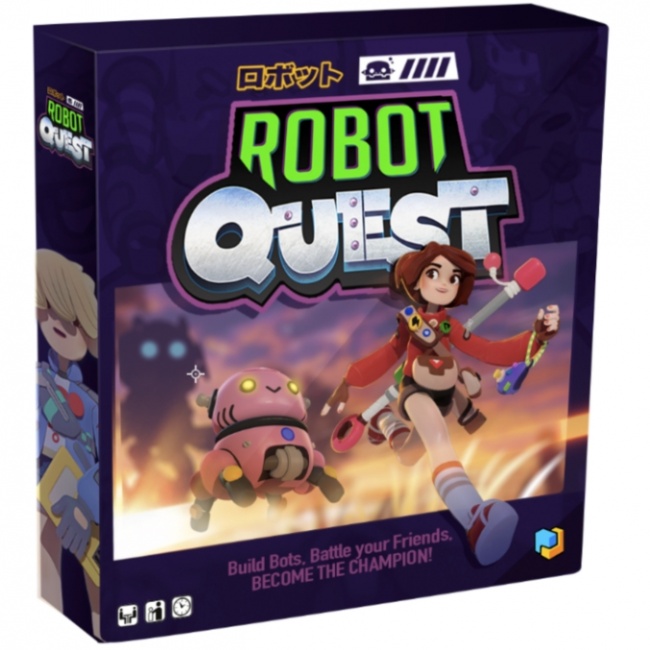 White Wizard Games has announced details on the upcoming
Robot Quest
deck-building card game.
In Robot Quest, players navigate a hazardous arena as they pilot their robots and battle it out with their opponents' robots. Players will use energy to move, power up weapons, and buy new cards for their deck. If a robot is destroyed, they respawn the next turn so that players are never completely out of the game. The pilot with the most points in the end wins.
White Wizard Games will launch Robot Quest on Kickstarter later this year, with a trade release in 2021.
White Wizard Games recently finished a Kickstarter for Star Realms Deluxe Nova Collection (see "'Star Realms' Goes 'Nova'").
Click the Gallery below for an early look at the art and robots of Robot Quest!