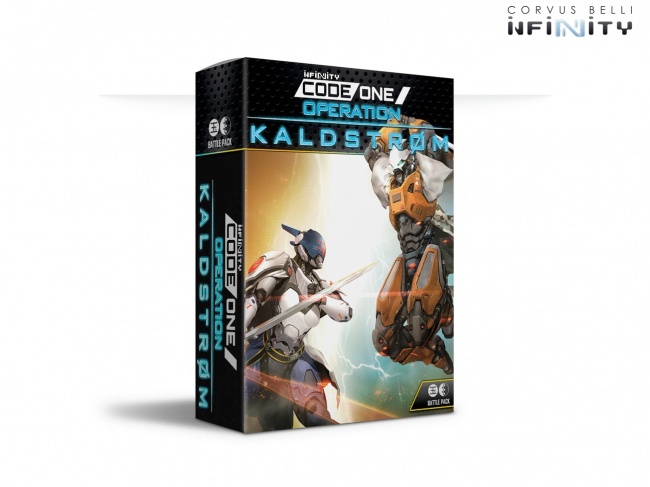 In April, Corvus Belli will launch
Infinity CodeOne
, a streamlined version of its
Infinity
tabletop miniatures game designed for new players. The first two titles in the new line will be the
Operation Kaldstrom
starter set and the
Dire Foes Mission Pack Alpha: Retaliation
. Both sets are scheduled to ship on April 29.
Infinity CodeOne will be a skirmish-scale miniatures game for two players that takes about 45 minutes to play. It is built around the same core system as Infinity, but features modifications to make it easier to learn and more suitable for smaller, faster battles.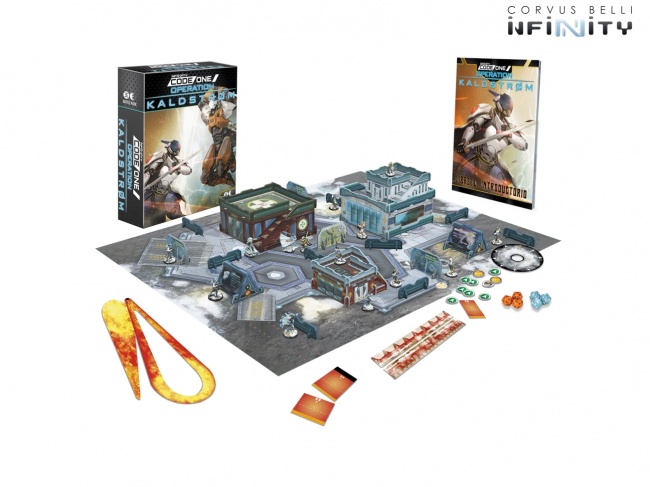 The
Operation Kaldstrom
starter set comes with all of the game components needed for two players, including 14 unpainted metal miniatures (7 PanOceania and 7 Yu Jing), a game mat, 3d terrain pieces, templates, cards, dice, tokens, and a tutorial book with background information about the
Infinity
world and the fighting over the Kaldstrom colony. MSRP is €109.95 (about $122.46).
The format is similar to boxed sets for the regular Infinity game, such as the Operation: Wildfire set released last summer (see "Fourth 'Infinity' Starter Box Sports Upgrades").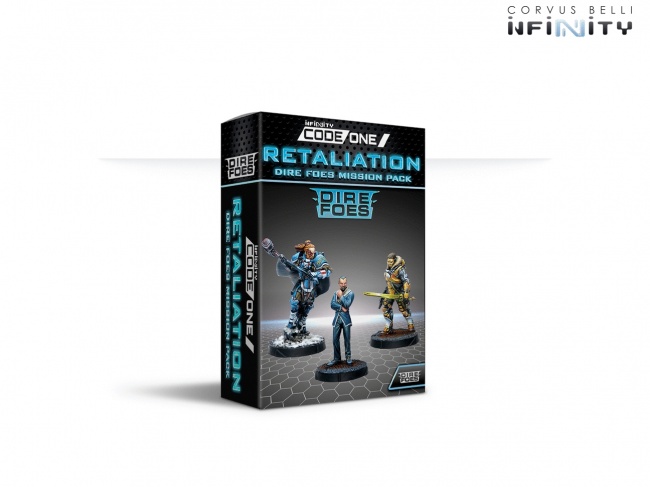 The
Retaliation Mission Pack
adds more playing options by introducing three character miniatures to the game: Yu Jing Imperial Agent Adil Mehmet, PanOceania Troll-hunter Gunnar Lundmark, and a civilian Yu Jing Ambassador. The models can also be used with
Infinity N3
. MSRP is €33.95 (about $37.81).
Click Gallery below to see the models in both sets.