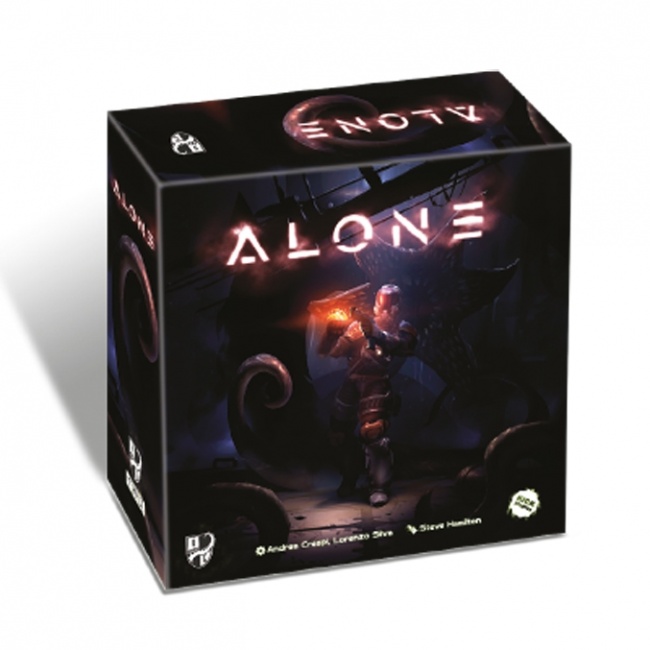 Ares Games announced that it will distribute the English edition of
Alone
, a sci-fi survival horror dungeon crawler by Horrible Guild Game Studio, into the US and non-European countries in June. It will also distribute three expansions alongside the release of the core game:
Alpha
,
Deep
, and
Avatar
.
In Alone, a player controls the castaway Hero who is stuck in an abandoned space colony with horrors everywhere. That player has to complete missions while exploring a map of unseen dangers. The other players control the forces of Evil who are plotting to kill the Hero before he succeeds in his mission. This game is designed by Andrea Crespi and Lorenzo Silva and features artwork by Steve Hamilton.
The Alpha Expansion adds two Heroes and two Boss Creatures to the game. The Deep Expansion includes four more Boss Creatures and five Special Creature cards, and the Avatar Expansion adds on two more Heroes and five Avatars.
This game is for two to four players, ages 14 and up, and plays in 90 to 120 minutes.
Ares Games will also release Freedom!, a siege game set during the Greek War of Independence, in April 2020 (see "Battle for Greek Independence in 'Freedom!'").