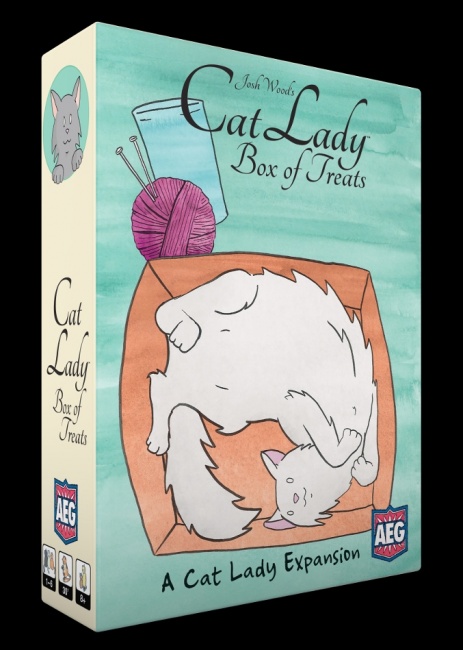 Alderac Entertainment Group will release
Cat Lady: Box of Treats,
an expansion for Josh Wood's
Cat Lady
card game. It will include new items, boxes, cat treats, new stray cats and gray cats. With the expansion, the game can be played with up to six players.
Box of Treats
, which requires the base game to play, is for one to six players, ages 8 and up, and plays in around 30 minutes.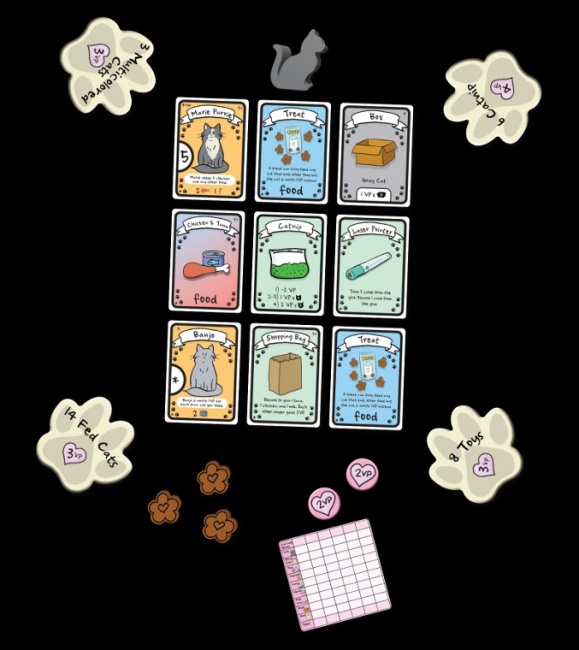 The $19.99 expansion will include 54 Game cards, 13 Stray Cat cards, 10 Shared goals, 6 Wooden Treat tokens, 4 Victory Point tokens, 6 Starting cards, 9 Turn cards, 1 Score pad, and a rulebook.
AEG released an enhanced version of the base game last Fall (see "
AEG's 'Cat Lady' Returns in Premium Edition
").