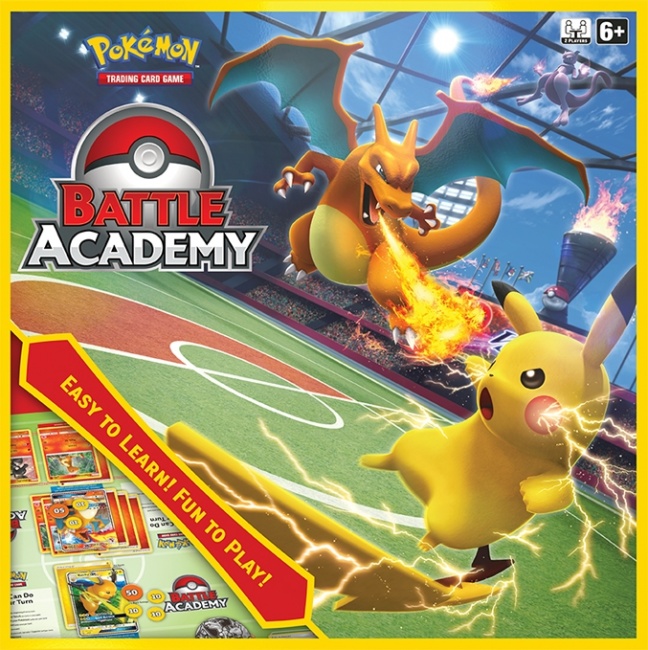 The Pokemon Company International unveiled
Battle Academy
, a board game adaptation of the
Pokemon Trading Card Game
, for an early release at Target stores on June 21 followed by a worldwide release on July 31.
Battle Academy is an adaptation of the original Pokemon TCG aimed at bringing board gamers into the card game as well as helping TCG players learn to play. It contains everything a new player needs to learn the basics of Pokemon TCG gameplay, and it is formatted like a board game.
"Battle Academy is designed to be easy to learn and fun to play for all types of Trainers, including children and parents that may be new to the Pokémon TCG," said J.C. Smith, senior director of consumer marketing at The Pokémon Company International.
The game box contains a two-player game board, 3 60-card decks, tutorial guides, gameplay accessories, and a code card for the free-to-play Pokémon Trading Card Game Online app. This game is for two players, ages 6 and up, and plays in 30 minutes.
The Pokemon Company also will release Pokemon TCG: Sword & Shield - Darkness Ablaze on August 14 (see " 'Pokémon TCG: Sword & Shield - Darkness Ablaze'").
Click on Gallery below for full-size images of the cards and game board!