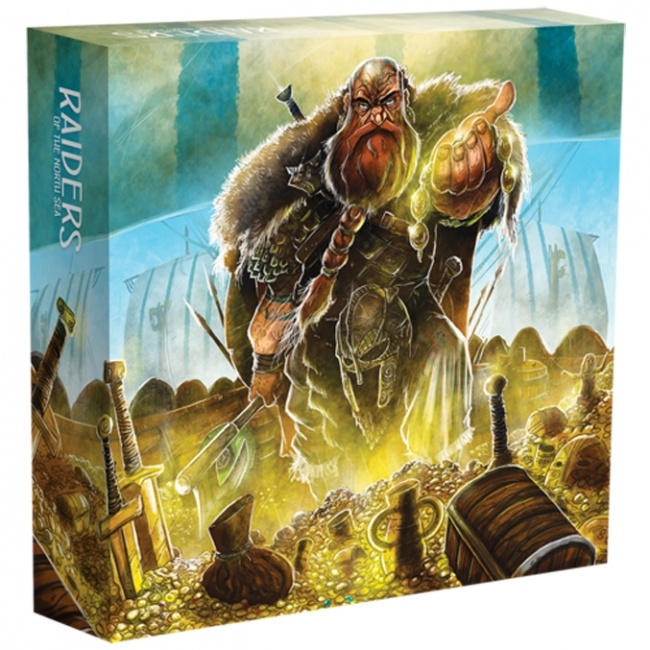 Renegade Game Studios announced
Raiders of the North Sea: Collector's Box
, an organizer for
Raiders of the North Sea
and its expansions, for release in Q3.
Raiders of the North Sea is board game set in the Viking Age, and was originally released in English in 2017 (see " Renegade to Launch 'Raiders of the North Sea'"). The new Collector's Box is designed to help organize and store the game as well as its expansions. It features new box art by Mihajlo Dimitrievski, and comes with 200 themed card sleeves to protect the game cards. This box also features with plastic inserts to organize the game components, and if purchased at an FLGS, a free pack of promo cards.
Raiders of the North Sea: Collector's Box will retail for $30.00. Box does not come with Raiders of the North Sea or either of its expansions: Fields of Fame and Hall of Heroes.
Renegade Game Studios also announced Kids on Brooms for release in August (see "The 'Kids' Trade Their 'Bikes' in for 'Brooms'").