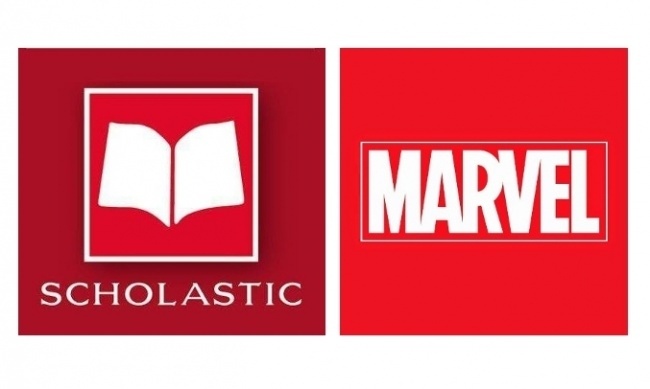 Marvel Entertainment and Scholastic announced a multi-year original graphic novel program which will publish Marvel superhero stories, written by bestselling authors, in Scholastic's Graphix Media line. The move brings together the country's largest graphic novel publisher and the most popular characters in geek culture, creating a potent competitor for DC's house line of graphic novels for young readers.
The line will launch in spring 2021 with Miles Morales: Shock Waves, written by Justin A. Reynolds with art by Pablo Leon.
"Ever since he entered the Marvel Universe a few years ago, Miles has struck a deep and personal chord with fans around the world," said Lauren Bisom, Editor of Marvel's juvenile publishing. "As Spider-Man, he embodies that classic coming-of-age story. But as Miles, he represents so much more—and his life experiences, his culture, and his ability to embrace his inner strength make him one of the most important and inspirational heroes in the Marvel Universe."
A second volume will feature Kamala Khan, written by Nadia Shammas; and a third volume will feature Shuri, written by Roseanne A. Brown.
Marvel and Scholastic struck a licensing deal in 2019 for prose novels aimed at young readers (see "Marvel, Scholastic Strike Deal for Licensed Novels"). The companies will continue the prose collaboration as well, to produce new as well as sequel novels, according to the announcement.
Scholastic has been publishing graphic novels under its Graphix imprint, helmed by Editorial Director David Saylor, for 15 years. Graphix Media, focusing on licensed titles, is headed by Michael Petranek, Executive Editor and Manager.