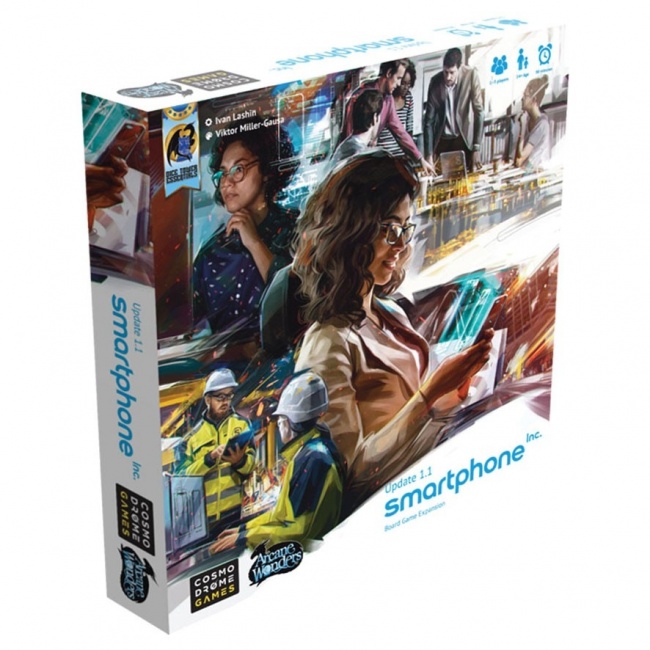 Arcane Wonders announced
Smartphone Inc. Update 1.1 Expansion
, an expansion to
Smartphone Inc.
by Cosmodrome Games, for release on August 26.
The Smartphone Inc. Update 1.1 Expansion is the first add-on to the base game of Smartphone Inc (see "Arcane Wonders To Release 'Smartphone Inc.' Into U.S. Trade"). The new expansion comes with four modules for play which include a new two to three player specific game board. It also adds a Hardcore Mode, and will feature five new CEO Miniatures.
The new expansion will retail for $27.99.
Arcane Wonders also announced Foundations of Rome, an architecture board game, which is expected ship to retailers in January 2021 (see "Build Up The 'Foundations of Rome'").