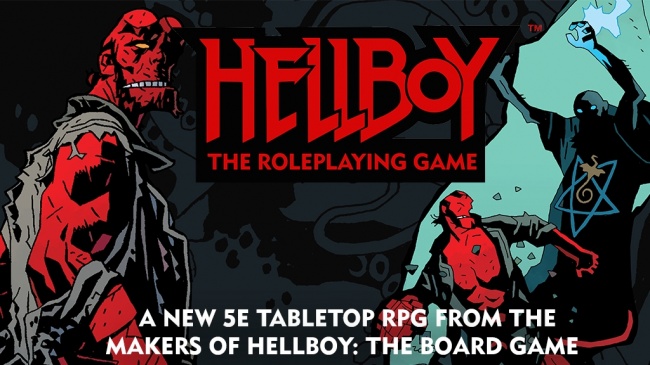 Mantic Games revealed that its
Hellboy: The Roleplaying Game
is now fully-funded on Kickstarter, and is offering a Retailer Pledge level which is projected to be fulfilled in May 2021.
Hellboy: The Roleplaying Game allows players to take on the role of a B.P.R.D. agent and explore Mike Mignola's world of mystery and the occult. They can team up with other well-known agents such as Abe Sapien and Hellboy, himself, to battle villains like Rasputin and Baba Yaga. The rules engine for this game is based on 5E, and adds skills unique to the Hellboy world.
As of publication of this article, Hellboy: The Roleplaying Game has raked in $190,502 with 2470 backers (about $77 per backer). The Retailer Pledge level requires a $132.00 deposit, and can be shipped anywhere in the world.
Mantic Games also released a Giant Robot Hellboy, a miniature for use with Hellboy: The Board Game, in July to raise money for charity (see "'Giant Robot Hellboy' to Raise Money for Charity").