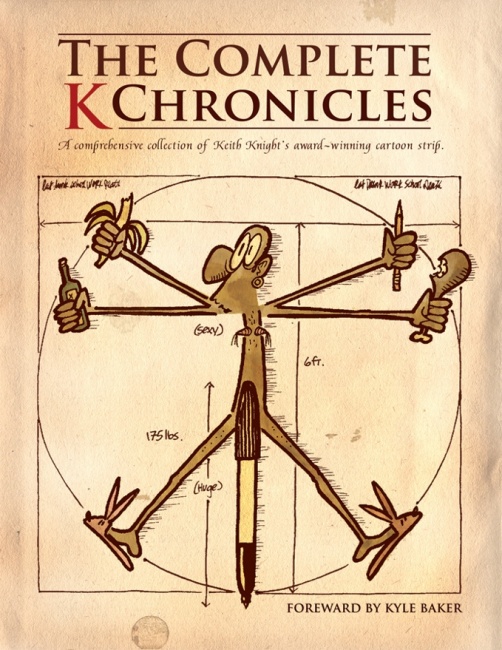 Like the lead character in
Woke
, the Hulu show he co-created, which dropped last weekend, Keith Knight is a cartoonist, and his work has been published online, in newspapers, and in book form.
Knight was an up-and-coming cartoonist in San Francisco when he was stopped by police officers who claimed he matched the description of a robbery suspect. In the show, that triggers a huge change in the character's life, and in real life, as Knight told Michael Cavna of
The Washington Post
, he began incorporating more racial topics in his comic strip
The K Chronicles.
Later he started an explicitly political cartoon,
(th)ink,
and he also does a slide show called "They Shoot Black People, Don't They," which he presented at Small Press Expo in 2016 (see "
Small Press Expo 2016 Report,
" and the NAACP honored him with its History Maker Award for his comics about police brutality.
Dark Horse Comics published
The Complete K Chronicles
in 2008 (see "
Dark Horse Revs Up Webcomics Releases
"), although new comics have continued to appear on the
K Chronicles
website, which Knight runs. In recent years he has self-published collections of his cartoons in limited runs and sold them from his website.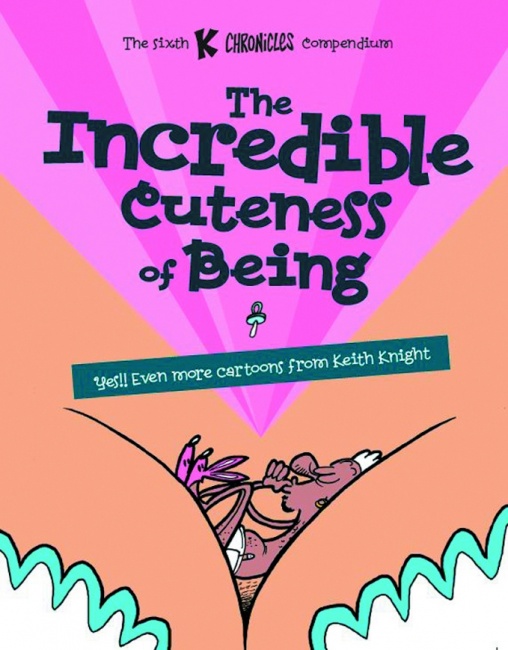 On its website, Diamond Comic Distributors lists the Dark Horse book as well as
The Incredible Cuteness of Being
and
Knight Takes Queen,
two collections of Knight's slice-of-life comic
The Knight Life,
as currently available. Knight ended
The Knight Life
last year, but the older strips as well as current
(th)ink
cartoons are available on GoComics, the website run by Andrews McMeel.
In addition to his comic strips, Knight has illustrated three Jake the Fake books, middle-grade Wimpy Kid-style books written by Craig Robinson and Adam Mansbach and published by Crown Books; the most recent one,
Jake the Fake Keeps His Cool,
was released in June 2020.