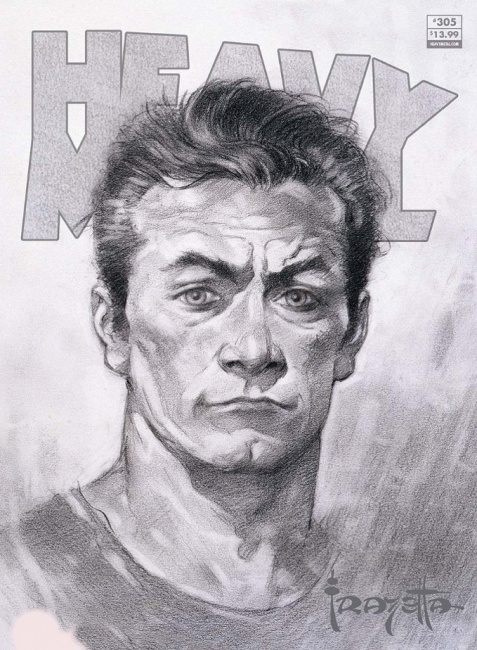 Heavy Metal
magazine will begin featuring covers by preeminent fantasy artist Frank Frazetta in a new deal with the Frazetta Art Museum, the company told
The Hollywood Reporter
. The new agreement will begin with
Heavy Metal
#305 in February, and continue with at least four Frazetta covers in 2021, according to the report. The initial cover illustration, for #305, will be a Frazetta self-portrait, and will be accompanied by an interview with Frank Frazetta, Jr. who owns and operates the Frazetta Art Museum.
Frazetta's paintings, often produced for the most ephemeral of uses, have increasingly become considered as fine art, with seven figure prices for originals now the norm. "A Princess of Mars, a painting originally created as the cover for the Edgar Rice Burroughs John Carter novel, recently came to auction at Heritage (see "
Frazetta Painting Comes to Market
") and gaveled at $1.2 million. The record for a Frazetta painting sold at auction is $5.4 million, for "Egyptian Queen," paid at a Heritage auction last year (see "
Heritage Auctions Records a Banner Year
").