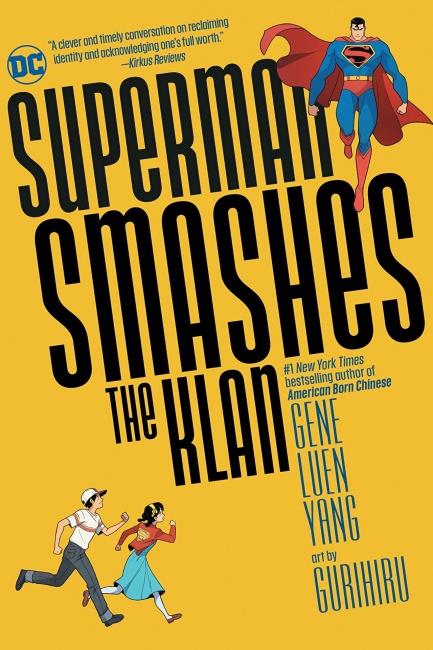 The Harvey Awards Committee has announced the winners of this year's awards. While the awards will be officially presented in a livestreamed ceremony on October 9,
The Hollywood Reporter
was provided an early list of the winners. They are:
Book of the Year: Dragon Hoops by Gene Luen Yang (First Second)
Digital Book of the Year: The Nib edited by Matt Bors (thenib.com)
Best Children or Young Adult Book: Superman Smashes the Klan by Gene Luen Yang and Gurihiru (DC Comics)
Best Manga: Witch Hat Atelier by Kamome Shirahama (Kodansha Comics)
Best International Book: Grass by Keum Suk Gendry-Kim, translated by Janet Hong (Drawn and Quarterly)
Best Adaptation from a Comic Book/Graphic Novel: Watchmen by HBO, based on Watchmen (DC Comics)
The nominations as well as the names of creators to be inducted into the Harvey Awards Hall of Fame were announced earlier this year (see "Osamu Tezuka, Jill Thompson, Milestone Founders Named to Harvey Awards Hall of Fame").