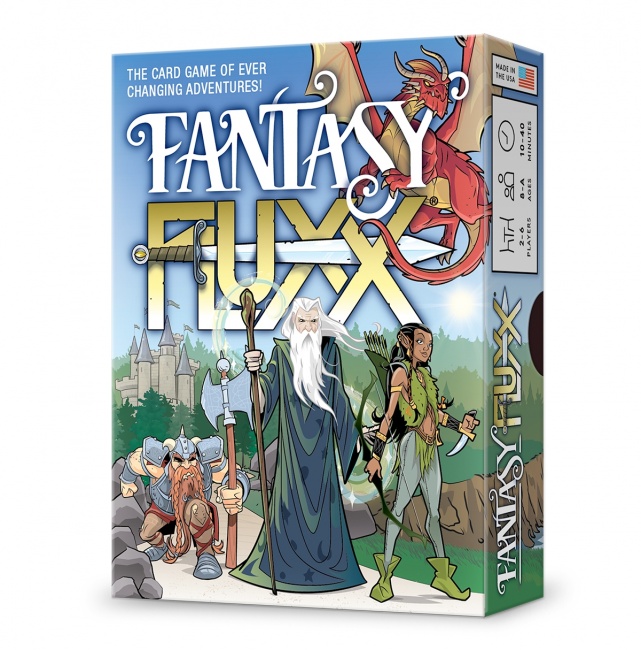 Looney Labs is beginning the new year with the launch of
Fantasy Fluxx
, the latest version of its flagship card game, set to release on January 7.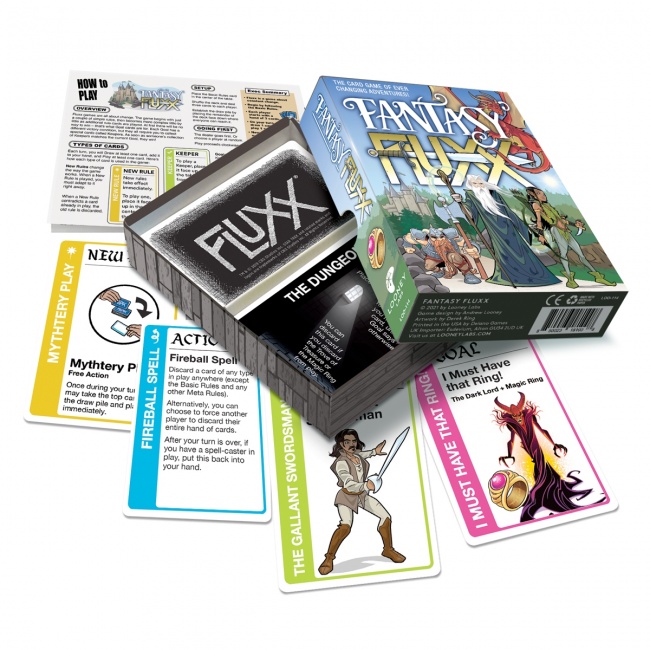 Much like 2011's
Star Fluxx
,
Fantasy Fluxx
is a send-up of familiar fantasy themes and styles that pokes fun at the genre and other fantasy-themed games and pop culture icons. Classic tropes like the "Humble Young Hero" and "Wise Old Wizard" appear alongside the "Second Breakfast," "Captured Princess," and "Mother of Dragons" and the ever-popular "Fireball" and "Invisibility" spells. Like other
Fluxx
titles, the game features a changing ruleset and goals that evolve during play.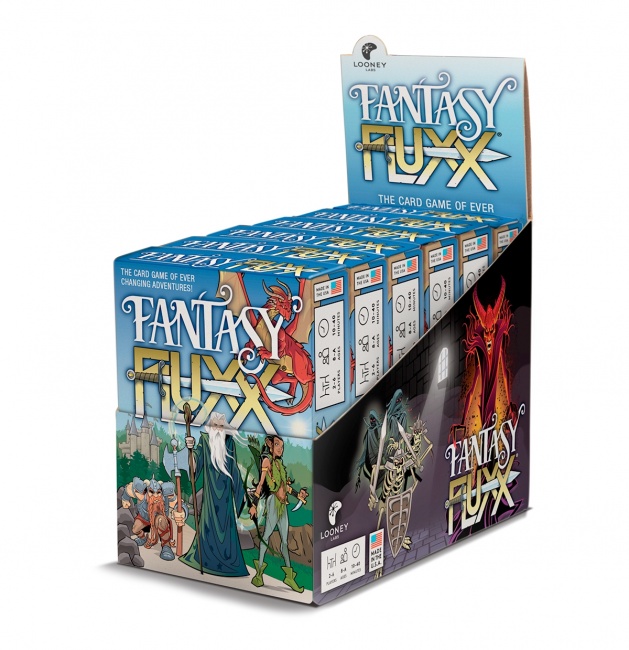 Fantasy Fluxx
is intended for 2 to 6 players, ages 8 and up and takes about half an hour to play. It will be packaged in a two-part box with an MSRP of $16.00. Games will be sold in six-unit countertop displays.
Fluxx has been a cornerstone of Looney Labs' product line since the 1990s, spawning dozens of spin-off titles and variants, including versions featuring popular licenses like SpongeBob SquarePants (see "Looney Labs Visits a Pineapple Under the Sea in the Latest Specialty Edition of 'Fluxx'") and Marvel super-heroes (see "'Marvel' and 'Jumanji Fluxx' in the Works"). An educationally-themed series has also been created, with titles like Astronomy Fluxx (see "Gaze at the Stars with 'Astronomy Fluxx'").