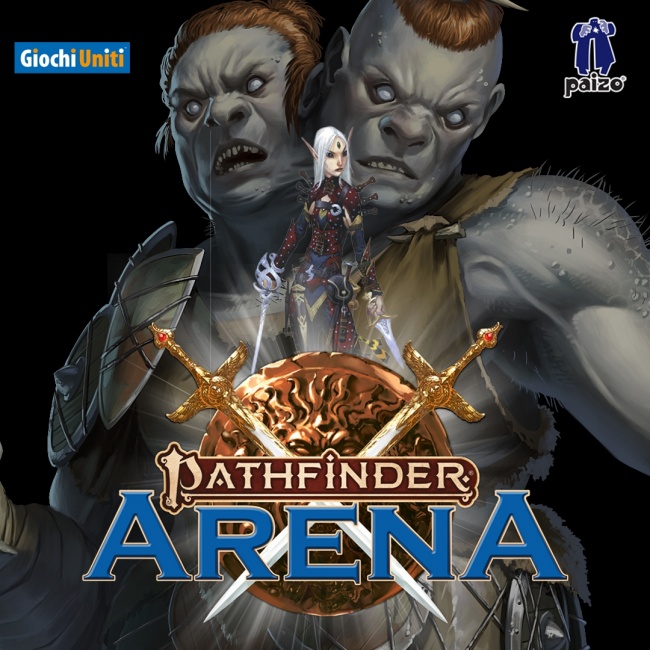 Giochi Uniti, alongside Paizo, Inc., has announced that they will publish
Pathfinder Arena
, a new board game set in
Pathfinder: Lost Omens
, after a successful crowdfunding campaign in 2021.
Giochi Uniti, now distributed by Asmodee USA in the U.S. hobby channel (see "Asmodee USA Gets Giochi Uniti International"), appears to have procured a license for a Pathfinder board game and has already put it to use. Pathfinder Arena is a competitive strategy game that offers four stages of challenges between monsters and heroes. As game progression continues, players level-up their heroes and monsters get tougher. Luckily, heroes can gather resources to gain new skills, magic spells, equipment, and the deities' favor to help put down the monsters on an epic, tile-shifting labyrinth board.
Further information on this product will be forthcoming as this project moves forward. No word on launch date or MSRP has been given as of this time.