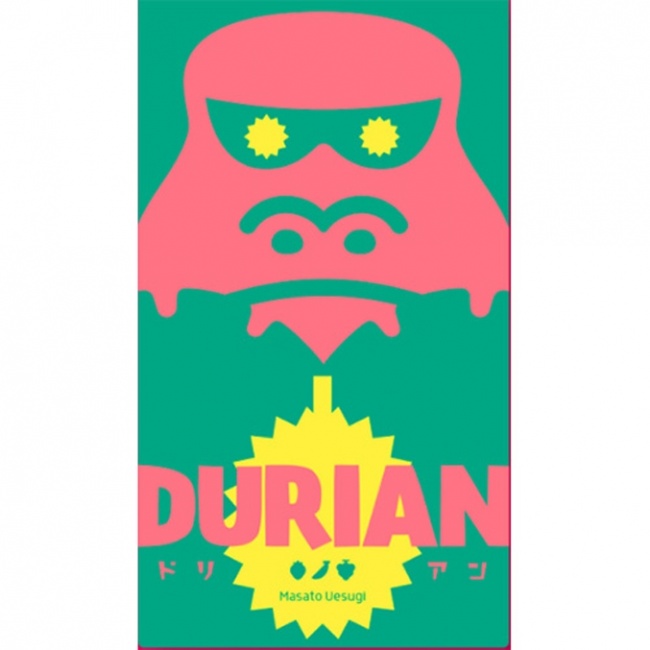 Oink Games revealed
Durian
, a board game designed by Masato Uesugi, for release on November 11.
Durian is a new game by Masato Uesgui, who designed both Paper Tales (see "'Paper Tales'") and Welcome to the Dungeon (see "'Welcome Back to the Dungeon'"). In this game, players assume the roles of clerks in a jungle fruit shop who are trying to work with a gorilla manager. The goal of the game to predict the amount of fruit that needs to be stocked that is on a hidden fruit card. If a player thinks that too many orders have been taken, they ring a handbell and call over the gorilla manager to call another player's bluff.
The game box come with 7 wooden card stands, 28 Fruit cards, 3 Gorilla Sibling cards, 1 Order Board, 7 Angry Manager Chips, a handbell, and a game manual. It is for two to seven players. ages 7 and up, plays in 20 minutes, and will retail for $23.00.