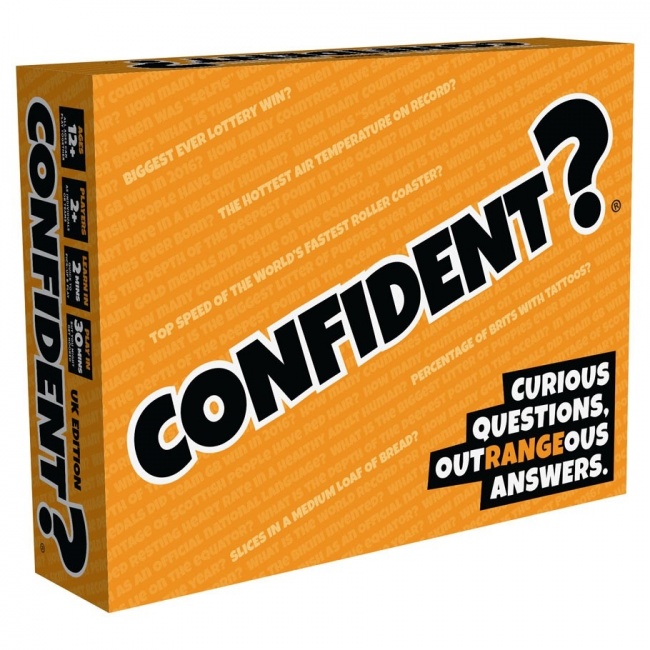 Asmodee USA will release
Confident?
, a new family party game, on November 6.
In Confident?, players give answers to specific questions in ranges. The goal of the game is win points by having correct answers land within the ranges to score points. Answers with smaller ranges score more points, and the player or team with the most points wins the game.
The game box comes with 200 question cards, a card tray, 6 dry-erase answer boards, a dry-erase scoreboard, 6 dry-erase markers, and a rulesheet. This game is for two or more players, ages 12 and up, and will retail for $24.99.
Asmodee USA will release Dixit: Mirrors, a new expansion for Dixit by Libellud, into U.S. trade on November 6 (see "'Dixit: Mirrors' Is Headed to U.S. Trade In November").