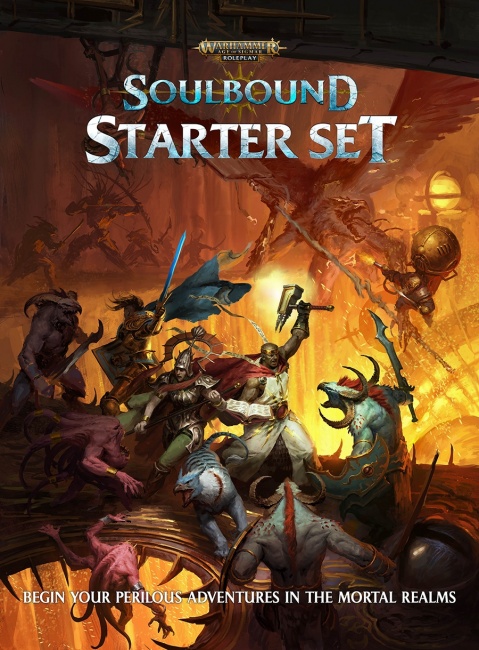 Cubicle 7 will release
Warhammer Age of Sigmar: Soulbound Starter Set
, a new beginner set for
Warhammer Age of Sigmar: Soulbound RPG
, into trade in Q2 2021.
This physically published Warhammer Age of Sigmar: Soulbound Starter Set contains everything players need to start out in the Mortal Realms. It includes Faltering Light, a 48-page starter adventure where heroes explore the ancient Agloraxian ruins beneath the city of Brightspear as well as the 64-page Brightspear City Guide. The Starter Set also contains an introduction to the world of Warhammer Age of Sigmar, 5 gatefold characters sheets with pre-generated characters, 3 two-sided rules reference sheets, a two-sided map sheet, tokens, and a set of 8, six-sided dice.
It will retail $29.99 upon release.
This product was first announced as a PDF for Q2 2020 (see "'Age of Sigmar: Soulbound' Products Revealed").
Click on Gallery below for full-size preview images!