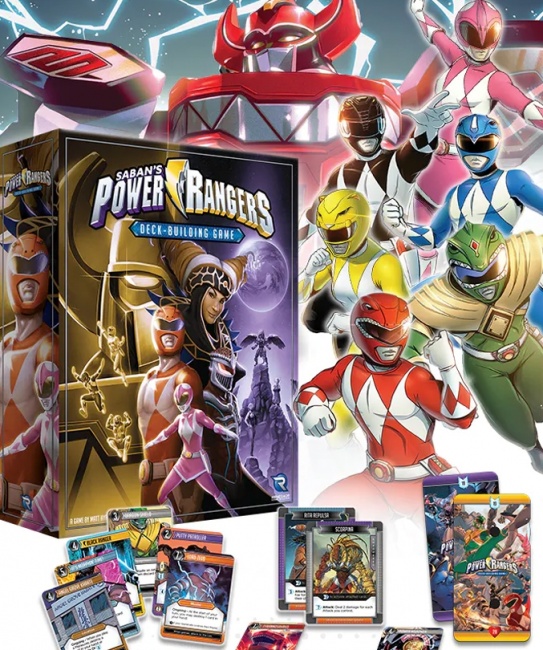 Renegade Game Studios released new details on the
Power Rangers: Deck-Building Game
which was announced back in September and is scheduled to arrive in Q2 2021 (see "
Renegade Game Studios Licenses More Hasbro Brands For Games
").
The premise of Power Rangers: Deck-Building Game is that it is a competitive deck-building game where one or two Heroes battling against one or two Villains. It is an asymmetric game where both the Hero and Villain sides have the same goal of defeating the opposing team. The game runs on a phase turn structure where players play cards that generate Shards and then use the Shards to buy cards or battle enemies. Once they defeat the enemies, they gain Rewards, and the first side to reduce their enemy to zero hit points wins the game.
The game box includes 12 oversized character cards, 70 main deck cards, 40 starter cards, 12 Signature Item cards, 6 Master cards, 6 Zord cards, 1 Megazord/Mega Dragonzord Card, 12 Stun cards, 12 Blade Blaster cards, a Zord Bay tile, The Lair tile, 4 player order tokens, 2 HP/Energy trackers, and a 22-page rulebook. This game is for two to four players, ages 13 and up, plays in 30 to 70 minutes, and will retail at $45.
Click on Gallery below for full-size images!