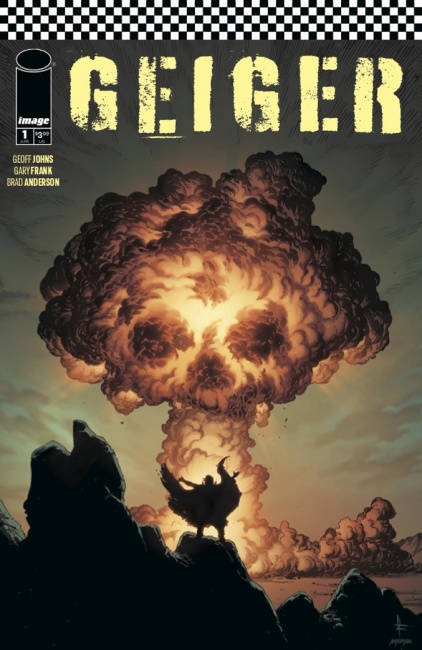 Image Comics revealed
Geiger
, a new comic series by Geoff Johns and Gary Frank.
Geoff Johns is publishing his first book outside of DC Comics since he stepped down as their COO (see "Geoff Johns Out as DC President, CCO; Moves to Producing, Writing"). He has reteamed with Gary Frank, with whom he worked on DC's Doomsday Clock (see "The Watchmen Collide with DC Universe in 'Doomsday Clock: The Complete Collection'"), for Geiger, a post-apocalyptic series set in the years after a nuclear war ravaged the planet. In this book, outlaws battle for survival in a world of radioactive chaos while a man named Geiger stalks the wasteland.
"Geiger was inspired by the early days of Image when wonderfully all-new, graphic characters like Todd McFarlane's Spawn, Erik Larsen's Savage Dragon and so many more were at the forefront of their publishing line," said Johns about the new book.
Geiger #1 will ship to comic book shops in April 2021, and will retail for $3.99.
Click on Gallery below for full-size images!